The Love Advice Millennials Need Right Now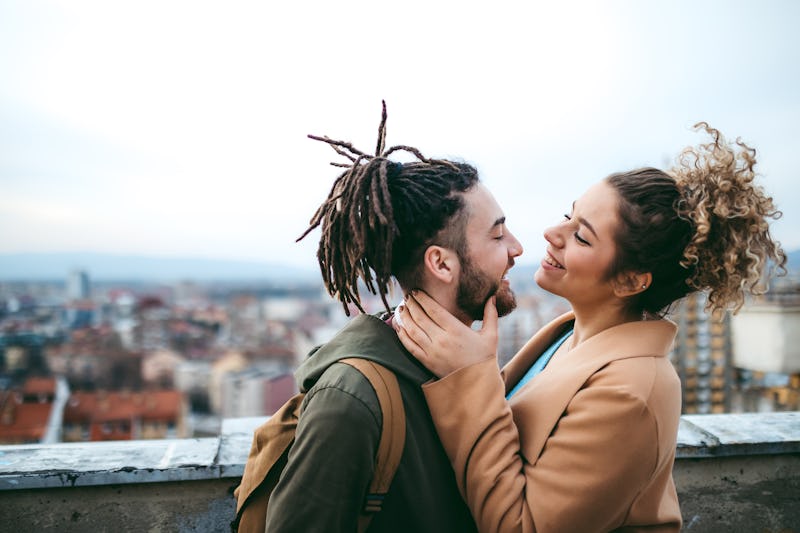 urbazon/E+/Getty Images
If you ask older generations what they think Millennials want in terms of thei love lives, chances are many of them would say young adults today care more about hooking up than finding love or connection. Thanks to the popularity of the "hookup culture" narrative, it's not really hard to see why. But the truth is, recent studies have found that Millennials aren't having as much sex as everyone likes to think they are. And an even bigger truth is that more Millennials want lasting romantic relationships, a recent Harvard study found. However, many don't really know how to go about it.
"First off, there are many exceptions of Millennials who are amazing, thoughtful, kind, hardworking and emotionally intelligent," Toni Bergquist, founder and CEO of The Agency, an exclusive matchmaking service in Southern California tells Bustle. "But Many millennials want it all now. They're used to the grass is always greener mentality. They want the perfect guy or girl but aren't willing to change. They don't want to put the work in to create emotional intimacy because that requires being authentic and most people are too afraid to dig that deep. Instead, they run away and the cycle continues. But emotional connections are needed to find love."
75% of 18- to 25-year-olds say they wish they got more info from their parents or schools on how to form lasting relationship.
In a new report published by Making Caring Common, a project of the Harvard Graduate School of Education, researchers conducted surveys of over 3,000 young adults and high school students across the country to get their thoughts on a range of topics on sex and relationships. Like previous studies before it, both teens and adults greatly overestimate the "size of the hookup culture." In other words, everyone thinks young people are only casually dating and hooking up when in reality, they really aren't.
But what's more interesting is, a large number of teens and young adults are more interesting in "caring, lasting romantic relationships." However, many of them are anxious about it. In fact, 75 percent of 18- to 25-year-olds say they wish they got more info from their parents or schools on how to form lasting relationships and 65 percent say they want more guidance on the emotional aspects of it.
According to experts, here's what millennials need to do in order to form the emotional connections they need to find love: