Watch Milo Ventimiglia In This Forgotten TV Series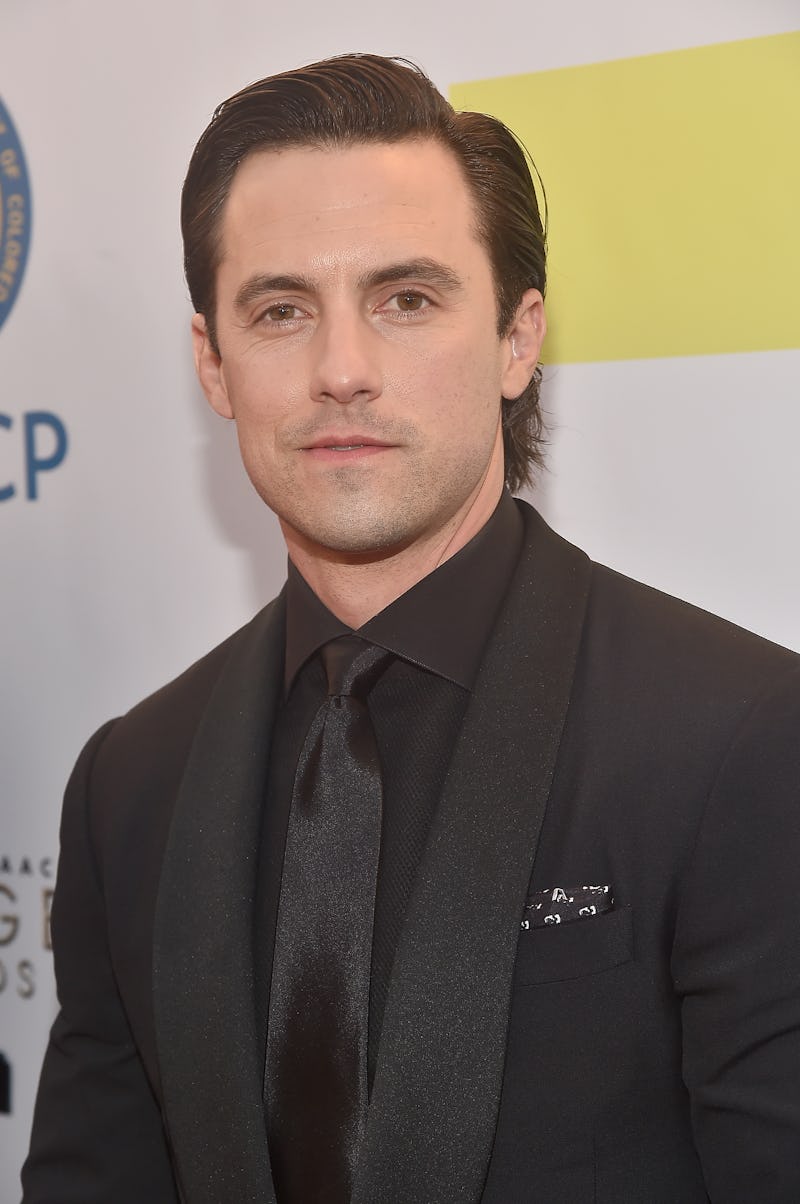 Alberto E. Rodriguez/Getty Images Entertainment/Getty Images
Chris Evans has found big-screen success in the Captain America movies playing the titular superhero. Milo Ventimiglia is a beloved TV actor known for his roles as Jess on Gilmore Girls and Jack on This is Us. But before that, Chris Evans and Milo Ventimiglia starred in the 2000 TV series Opposite Sex and it is available to watch online, thanks to YouTube. Evans and Ventimiglia, along with Kyle Howard, play the first young men admitted to a formerly all-girls prep school located in Northern California. The TV show showcases the early talent of both Evans and Ventimiglia, as well as some early 2000s feminism.
The series starts off with Ventimiglia's Jed lying in a bed with his girlfriend Lisa surrounded by a lot of candles, but the scene takes a self-aware clever turn that could only happen in the early 2000s. When Jed arrives for his first day at Evergreen Academy, he learns several important things: the school is verifying its Y2K compliance, Evergreen is driven by a lot of woman power, and the academy was previously an all-girls school for over 100 years before he, Philip (Howard), and Cary (Evans) were admitted. Naturally, this is bad timing for Jed, because his girlfriend broke up with him and now he's swearing off dating.
If you're like me and asking yourself how on Earth you possibly missed the airing of this must-see series, Fox aired eight episodes of Opposite Sex in July and August 2000 before it was canceled and, sadly, never seen again. But now you can watch it on YouTube and marvel at Ventimiglia's comedic timing, as well as his amazing hair and smile. Evans even has a monologue about the store Loehmann's, just because. The series also stars Allison Mack (Smallville) and Chris McKenna, with whom Ventimiglia tweeted about the series back in 2015.
It's super cool to see that Ventimiglia also occasionally reminisces about this forgotten gem of a TV series.
Watch the first part of the pilot in the video below.
If you want to keep watching, you'll be able to find and enjoy the rest of the episode on YouTube.