Milo Ventimiglia Just Described Jack's Death In One Word & 'This Is Us' Fans Should Be So Worried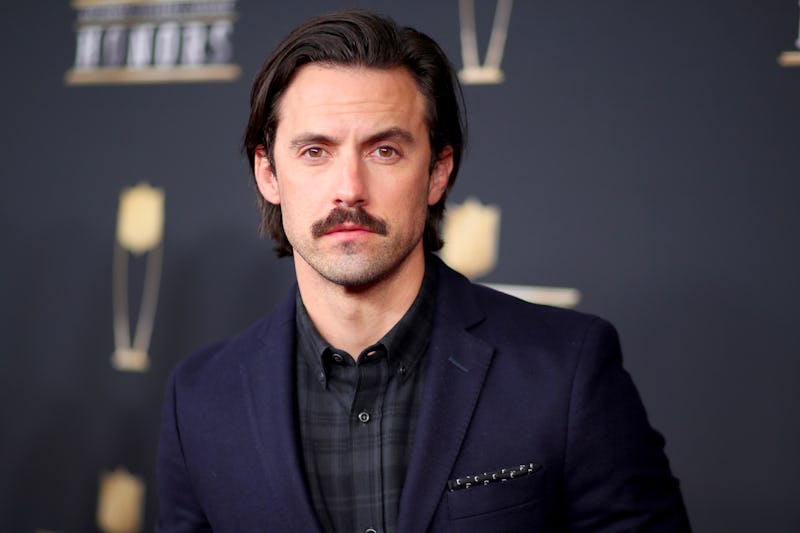 Christopher Polk/Getty Images Entertainment/Getty Images
Whether you're seriously invested in the sports aspect of the Super Bowl or are only tuning in to see Justin Timberlake's halftime performance, one thing's for sure: the real must-see TV of the night is coming after the game, when the Super Bowl episode of This is Us finally arrives on NBC. And if this spoiler from Milo Ventimiglia about Jack's death is any indication, we're all gonna be in for a hell of a ride when the highly-anticipated hour airs directly following the ending of the big game.
Ventimiglia, of course, plays patriarch Jack Pearson on the hit TV show, the man fans know is scheduled to bite the dust in Sunday night's episode. Everyone is already prepared to shed some tears while watching the installment, as recent episodes of This is Us have made it clear that we're in for a heartbreaking hour that'll be all about how and when Jack died. But nothing can really prepare us for what we're about to see, as the death of the beloved character is just guaranteed to be absolutely crushing, both for the fictional Pearson family and all of the millions of viewers watching at home.
And the cast of This is Us is not making it any easier. In a video posted to Ventimiglia's Twitter several hours earlier, many of the core cast members (adults and teens alike) are asked to describe the show's Super Bowl episode in one word — and they don't hold back. Both Mandy Moore (aka Rebecca) and Susan Kelechi Watson (aka Beth) choose words having to do with the anticipation fans have for the episode and the relief we'll all feel once we know the truth about Jack's death. Sterling K. Brown (Randall), however, goes right for the heartstrings with "incendiary" — a nod to the house fire that Jack very likely perishes in. That's just mean.
Both of the teenagers featured in the video, Hannah Ziele (Kate) and Niles Fitch (Randall), summarize how all of us are probably feeling — aka nervous AF. And Moore chimes in once again to add that the episode will be "devastating." Gulp. But it's Ventimiglia's addition to the video that'll leave you both worried out of your mind and laughing out loud. "F*ck," he seems to say, although the actual word is bleeped out. Yeah, sounds about right; of course the guy who plays Jack would not be thrilled about the news that Sunday night's episode will see his character's death.
Of course, no one's expecting Ventimiglia to leave This is Us after Sunday's episode airs, as he's a crucial part of the series and fans everywhere would be heartbroken if he was absent from the rest of the show. But there's no way for us to know yet just how involved the actor will continue to be on the series once we find out how Jack died, so naturally, plenty of people are worried that we won't be getting much Ventimiglia screentime in This is Us' upcoming episodes.
But whatever you're feeling about the Super Bowl episode and what's to come afterwards, take comfort in knowing that we'll have all the answers so, so soon. After Sunday night, viewers of This is Us will finally know how Jack died (was it really in the fire? Is the dog involved?) and how it affects everyone in his life. If you don't already have your box of tissues at the ready, get them now — this episode is gonna be a doozy. And thanks to Ventimiglia and the rest of the show's cast, we now have even more reasons than before to be totally terrified about what we're all about to watch.