Milo Yiannopoulos Will Self-Publish His Memoir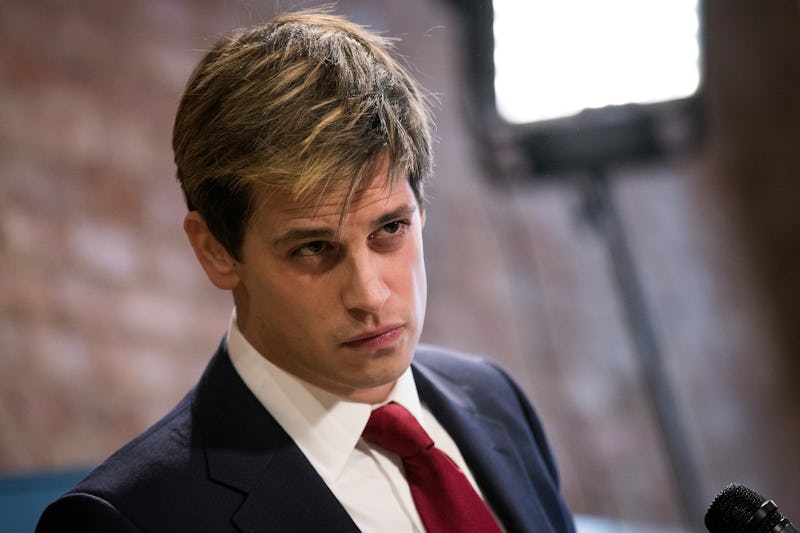 Drew Angerer/Getty Images News/Getty Images
The world rejoiced when Milo Yiannopoulos's book deal was cancelled — but it now looks like his memoir Dangerous might see the light of day after all. Now that publishers Simon & Schuster have withdrawn their $250k offer, Milo Yiannopoulos will self-publish his memoir — and sue Simon & Schuster while he's at it. The memoir will be the first book published under Milo's own new label Dangerous Books, which will specialize in publishing authors who can't get published elsewhere.
Yiannopoulos sees himself as the victim of censorship, and claims to be pro-free speech — but I suspect that the books published under his label will indeed be a collection of rather dangerous books. In a press release, Yiannopoulos claimed that his label would make the "lives of journalists, professors, politicians, feminists, Black Lives Matter activists, and other professional victims a living hell." Charming.
But don't despair: the release of Dangerous is still far from guaranteed. Yiannopoulos says that this latest publishing venture will be funded by anonymous donations — but considering his fan-base significantly diminished after Yiannopoulos appeared to condone pedophilia, he may struggle to find enough support. (Even many of his far-right supporters called for him to be fired from Breitbart after a video clip emerged in which he claimed that the age of consent was "not this black and white thing.")
Yiannopoulos has previously announced two other book projects — one on Gamergate and one on Silicon Valley — that have never materialized. It remains to be seen if Dangerous meets the same fate.