Mindy Kaling Is Bringing A White House Memoir To TV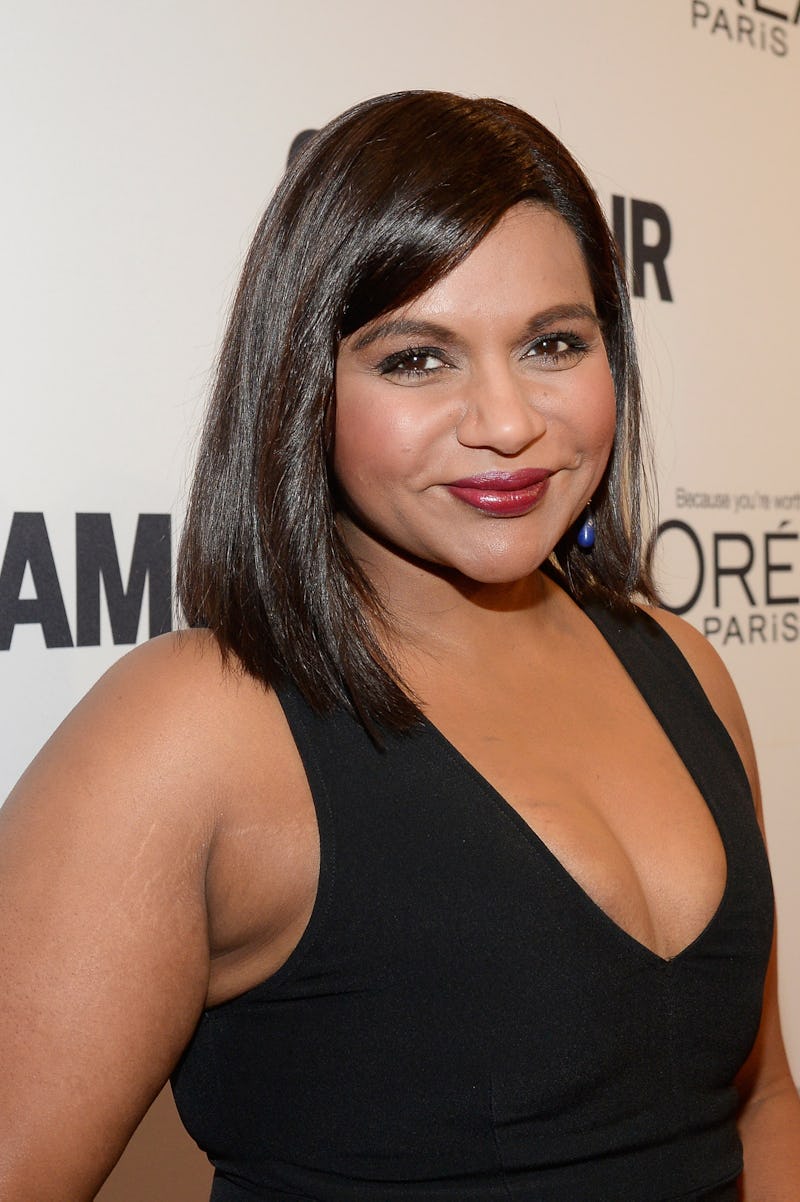 Kevork Djansezian/Getty Images Entertainment/Getty Images
Hey man, I get it. There are like 10 planets in retrograde, the planet is on fire, and there's nothing good happening on cable, so here's some nice news: Mindy Kaling has optioned a White House staffer's memoir for TV. No, not this current White House. The recently former one. The one with an actual president living in it? You guys know the one. The one with a public visitor's log. And the rainbow lights that one time. The one with staffers you'd actually like to get a drink with, and not run screaming from.
Who Thought This Was A Good Idea? And Other Questions You Should Have Answers to When You Work in the White House (published last month by Twelve Publishing), the best-selling memoir by Alyssa Mastromonaco, chronicles Mastromonaco's almost 10-year career with Barack Obama, from his start as a senator, through two successful presidential campaigns and one and a half terms in the White House, as well as her own childhood in Rhinebeck, New York. So yeah, like, a lot. Alyssa's seen it all.
Having worked as assistant to the president and director of scheduling and advance (from 2009-2011), as well as deputy chief of staff for operations (2011-2014), Mastromonaco knows all the weird and wonky, behind-the-scenes dish. In reviews, her book has been described as "less political diatribe than a gossip session with an older sister" - but, you know, if that sister worked for POTUS.
Who Thought This Was A Good Idea? by Alyssa Mastromonaco, $15, Amazon
What. A. Fabulous. Combination.
Kaling and Mastromonaco have been friends for years, and actually have Obama to thank for that — he introduced them in 2012. Given Deadline's synopsis of Mastromonaco's memoir — "an unfiltered account of Mastromonaco's time at the White House putting out fires, meeting with world leaders, and occasionally winning election" — and given Kaling's own background (she's the creator, writer, showrunner, producer and, uh, star of The Mindy Project), one can assume this show will be a little less West Wing and a little more Veep. Am I the only one who gets a kick out of seeing be-sheath-dressed folks swearing profusely in the once-formerly-sacred-White House?
Man I'm excited for this project.
After leaving the White House in 2014, Mastromonaco joined the private sphere; she's now president of global communications at A&E Television Networks.
Kaling reportedly expressed interest in taking Mastromonaco's book to the small screen shortly after reading it, though as of yet no timeline for the project has been released.