Mindy Kaling's Assistant Gave Her The Best Gift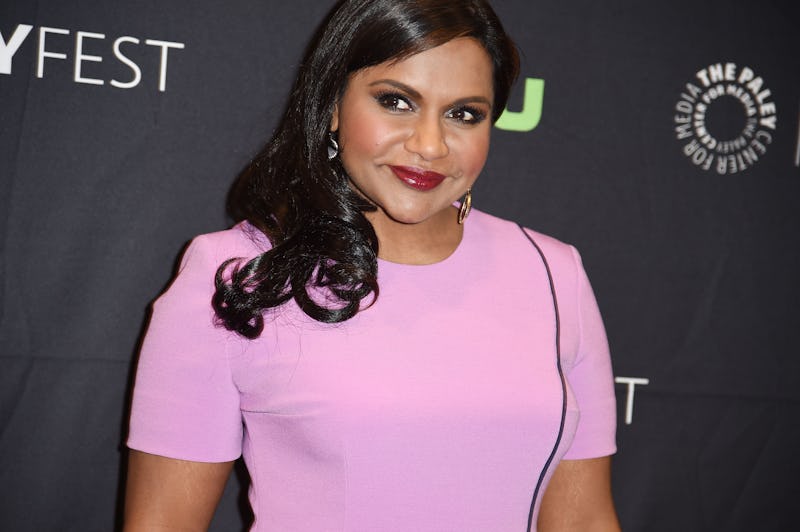 ROBYN BECK/AFP/Getty Images
While celebrities are no strangers to the camera, actor Mindy Kaling admitted on Instagram that when she kept being asked to pose for photos while eating she had no clue what was going on. Unbeknownst to The Mindy Project star, Kaling's friend and assistant Sonia Kharkar tricked her into an elaborate Christmas scheme that was several years in the making. This week, Kharkar gifted Kaling with six dessert plates adorned with the actor's face munching on snacks. The Office alum wrote on Instagram, "It's the funniest gift I've ever gotten."
The hilarious photo shows the funny lady on each plate either chowing down on spaghetti, guzzling drinks, scooping some ice cream, or chewing up other delicious treats. The shiny gold trim on the plates is a nice touch too. With more than 65 thousand likes on Instagram, Kharhar's gift was a big hit with Kaling's fans.
These foodie photos go way back for Kharkar. A quick scroll through her Instagram includes a pic of Kaling sipping a Coke and munching on chili cheese fries. Kaling's unsuspecting look proves she was none the wiser.
Perhaps Kaling will serve Christmas cookies on her plates this weekend? On the other hand, they look too fancy to eat off of. Maybe, they're better off on display in the kitchen.