This State Has Its Own Official Beyonce & Jay-Z Day Now — Yes, Really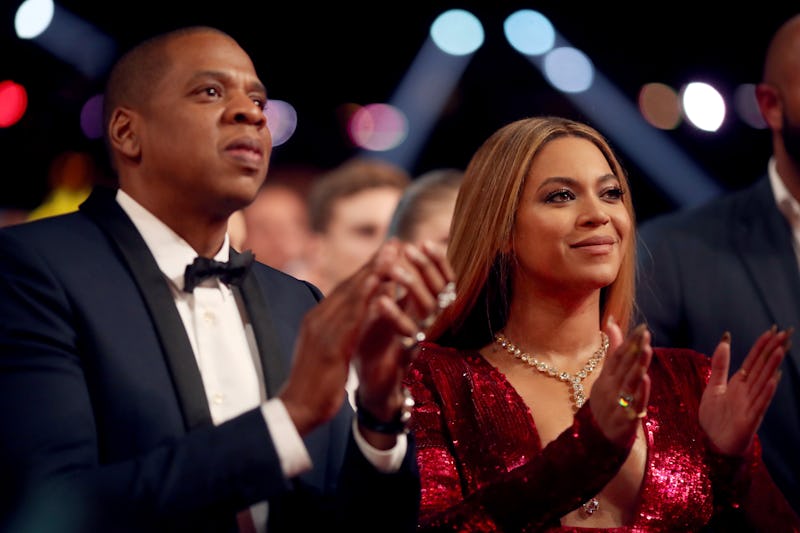 Christopher Polk/Getty Images Entertainment/Getty Images
If you've never really thought about moving to Minnesota, then you might start now: August 8 is now Beyoncé and Jay-Z Day in Minnesota. Mark Dayton (D-MN) made the proclamation a few hours before the iconic duo arrived to Minneapolis for their On the Run II Tour. Surprisingly enough, this isn't the first Beyoncé-related holiday for Minnesota: Dayton proclaimed May 23, 2016 to be Beyoncé Day in 2016, also in the days leading up to a performance by her in the state.
The proclamation for a statewide Beyoncé and Jay-Z holiday reads,
Beyoncé and Jay-Z have taken home numerous awards from platforms such as the Grammy Awards, MTV Video Music Awards, BET Awards, American Music Awards, Billboard Music Awards, and NAACP Image Awards, among others and have sold millions of records worldwide. Through their lives and music, Beyoncé and Jay-Z have inspired Minnesotans, and music fans around the world.
Before you get too excited, there's probably one thing that needs to be clarified: this isn't going to be an annual holiday that takes place for Minnesota every single year. Both Beyonce and Jay-Z Day and Beyoncé Day appeared to take place only in the respective years that they were pronounced; in other words, Beyoncé Day hasn't taken place since 2016.
Ironically enough, the original Beyoncé Day in 2016 didn't turn out to be as grand as Governor Dayton might have hoped: it ended up getting postponed for several hours due to a lightning warning in the Minneapolis area.
Beyoncé and Jay-Z have yet to respond to Dayton's proclamation, though fans will surely be on the lookout for what they say during their Minneapolis performance.
Unfortunately, it doesn't look like these holidays in honor of the Carters entail any parades, fairs, or celebratory public events. However, there is another Beyoncé day that looks like it might be cause for celebration, in the near future.
In South Carolina, students in six schools within the Richland 1 School District will get a half day on August 21 because Beyoncé is coming to town. Their "On the Run II" concert is being held at the University of South Carolina's football stadium, which The Washington Post reports can hold up to 80,000 people. As a result, officials are expecting heavy traffic going into the stadium, and are concerned that if buses are let out at the regular time, they'll get stuck in all of that traffic.
And thus, a real holiday for Beyoncé has been born.
Twitter has yielded a range of responses to Dayton's proclamation. One Twitter user exclaimed, "This is wonderful Beyonce and Jay Z are both icons!!"
Another Twitter user wrote," .@GovMarkDayton this is why I'm happy I used to live in Minnesota. Thank you for this"
Some people were less happy about the proclamation, with one person commenting on the Facebook post, "This? This is part of your responsibility as Governor? Please, go find something else for your staffers and yourself to do instead of wasting your, their, and our time of worthless nonsense like this."
Given that Beyoncé has a fully fledged Beyhive supporting her, she and Jay-Z probably won't be too concerned about any haters on their day. Also, every day is basically Beyoncé and Jay-Z day.