Mischa Barton Speaks Out About Her Lawsuit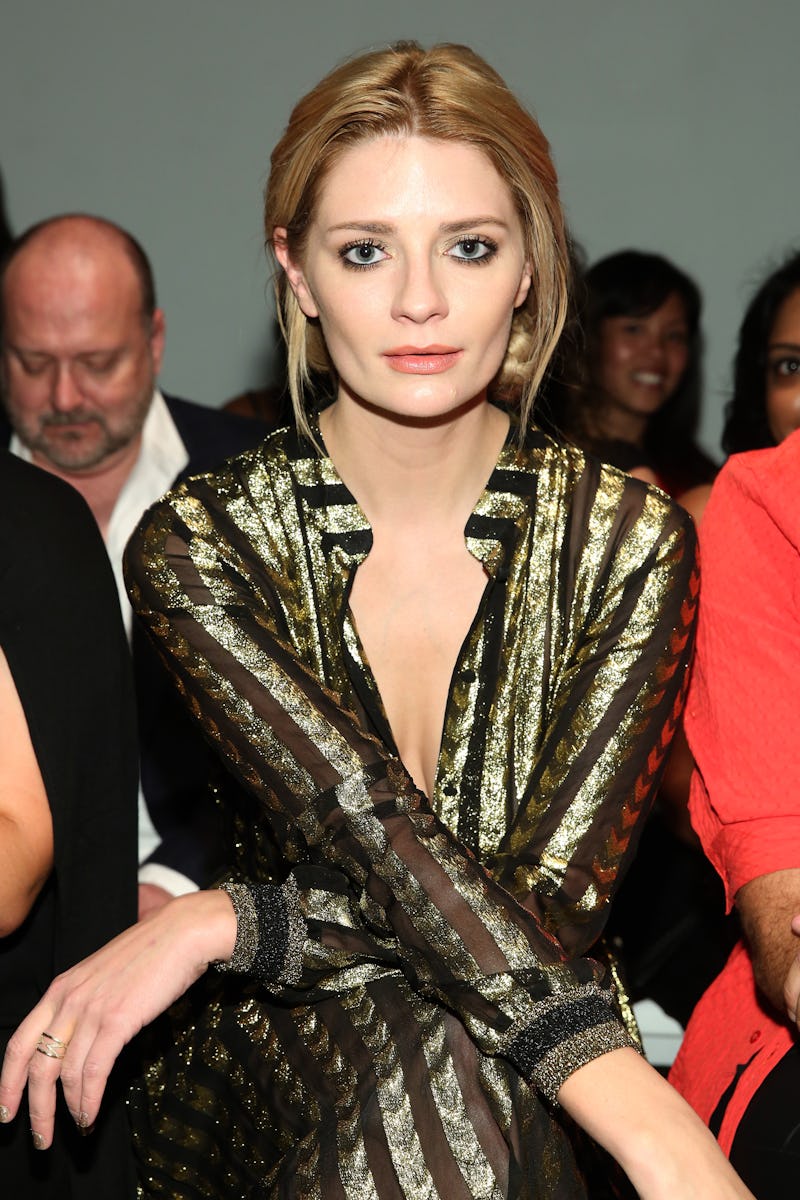 Mireya Acierto/Getty Images Entertainment/Getty Images
On Wednesday, after many headlines and reports, former star of The O.C. Mischa Barton commented on her lawsuit regarding alleged "revenge pornography." For those unaware, in March the Daily Mail reported that an alleged sex tape of Barton was being shopped around to online porn companies. Barton and her lawyer, Lisa Bloom, held a press conference in Los Angeles Wednesday, where the actor spoke out for the first time since the news broke.
Barton said, according to People,
"I just want to say that I've been put through an incredibly hard and trying time. This is a painful situation, and my absolute worst fear was realized when I learned that someone I thought I loved and trusted was filming my most intimate and private moments, without my consent, with hidden cameras. Then I learned something even worse: that someone is trying to sell these videos and make them public. I came forward to fight this not only for myself but for all the women out there."
The 31-year-old continued, "I want to protect them from the pain and humiliation I've had to go through. No woman should have to go through this. It is a very hard thing to do but I am glad that I am finally standing up for myself."
On Tuesday, Bloom released a statement (via People) and referred to the alleged material as "naked or sexually explicit images." She also said, "There's a name for this disgusting conduct: revenge pornography. Revenge pornography is a form of sexual assault, and it is also a crime and a civil wrong in California. And we will not stand for it."
As reported by People, Bloom said that Barton has been granted an "immediate domestic violence restraining order" against the unnamed person she claims is trying to sell the alleged sex tape of Barton. "Because Miss Barton has dated him, we contended that she was protected under California's laws against domestic violence which prohibit all forms of abuse by a former intimate partner."
Bloom also added that the court did order that the person in question and "his agents", or anyone who tries to traffic the alleged images, "may not sell, distribute, give away or show any naked pictures of videos of any type of Mischa Barton." Those who violate the order can go to jail or prison, according to People.
The publication reports that Barton has filed a police report and that cease and desist letters have also been sent to anyone who has reportedly been connected in selling or purchasing the alleged images.