This Is The Book That Inspires Ballerina Misty Copeland In Her Life & Career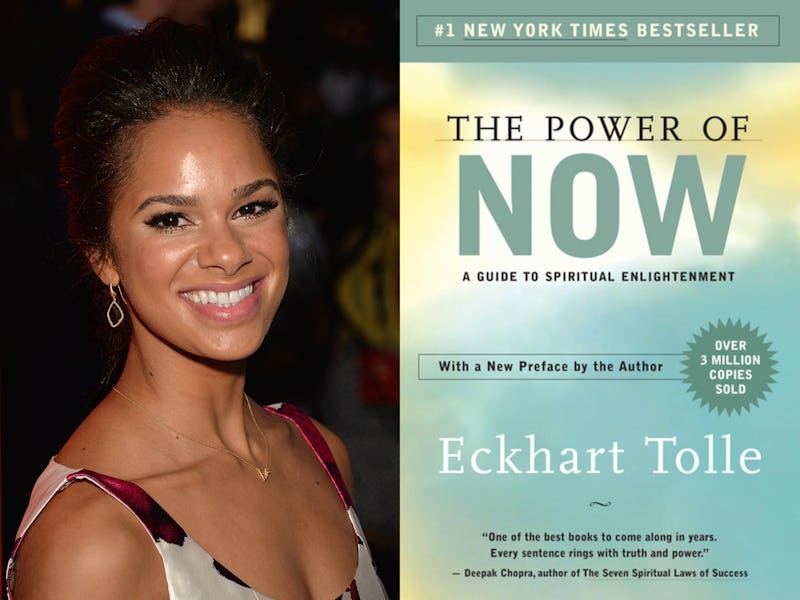 Andrew Toth/Getty Images Entertainment/Getty Images
That ballerina Misty Copeland is a trailblazer in the world of art, dance, and sport is not up for debate. She is the first African American Female Principal Dancer with the American Ballet Theatre. She is one of the only — if not, the only — ballerinas with name recognition beyond the world of dance. Mattel even created a Barbie doll in her likeness. But that success did not come without a cost, and a fierce determination to make her dreams happen. Many factors contributed to her success, but Copeland, like me and many others, also finds some inspiration in books. In an interview with Bustle, Misty Copeland says that one book in particular helped ground her in her life and career: The Power of Now: A Guide To Spiritual Enlightenment, the #1 New York Times bestseller by Eckhart Tolle.
In her own book, Life In Motion: An Unlikely Ballerina written with Charisse Jones, Copeland recounts her life story: a childhood spent with five siblings, a mother, and a rotating cast of stepfathers in Los Angeles; the physical, mental, emotional, and financial challenges of becoming a ballerina; and the constant, grueling work of staying a successful dancer. The art of looking effortless is, as it so happens, a demanding enterprise.
"The Power of Now was a book that I was not ready to read the first time I read it, when I was really just struggling to find my voice as a person and also in my career," she tells Bustle. "I feel like I could read that again at this point and get something else from it."
Written by Eckhart Tolle and published in 1997, The Power of Now is a book that, indeed, lends itself to re-reading. And Copeland is far from the first celebrity to count it among her favorites; in fact, the book has been celebrated and recommended by none other than Oprah Winfrey. Heralded for its anxiety-reducing techniques, the book emphasizes the importance of living in the moment — the "now" — and teaches readers how to do so through a combination of modern practices and spiritual ideas. Ultimately, it is meant to guide readers to a state of happiness by freeing yourself from the anxieties of the past and the future and separating yourself from the "ego" in your quest for peace. Throughout the book, you will find a particular symbol; its placement means it is time for you, the reader, to step away from the book and ruminate upon or practice what you just read. It's extremely meta, but also a valuable way to test that you're actually putting into practice what the book asks of you.
The Power of Now emphasizes that the past cannot be changed and the future is yours to be made, not something that happens to you. It's easy to see why someone as ambitious as Misty Copeland would find inspiration and motivation in this book. And if she says it works, who am I to argue?