'Moana' & Lin-Manuel Miranda Got Totally Snubbed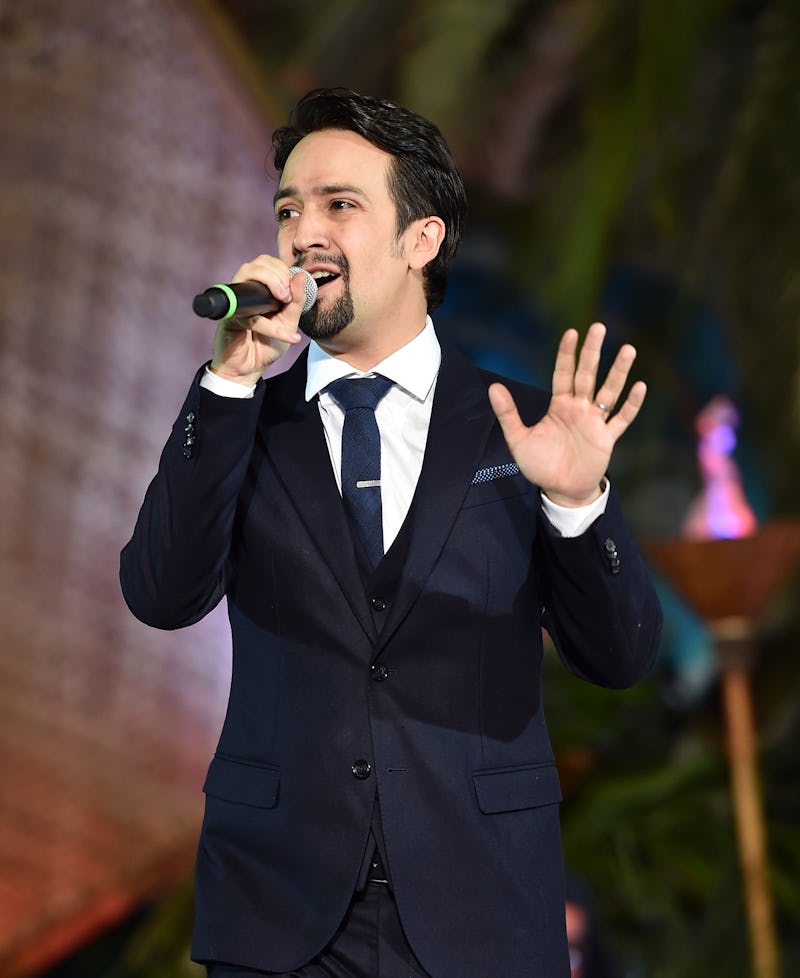 Alberto E. Rodriguez/Getty Images Entertainment/Getty Images
La La Land is the musical front runner for the Golden Globes, but I'm here to say one thing—Moana's "How Far I'll Go" was totally snubbed for Best Original Song at the 2017 Golden Globes. I mean, I understand how important La La Land is to people that love musicals, but really? No love for Moana?
And trust me, I love the musicals too, but I felt like lyrically and sonically, La La Land was nowhere near as nuanced and beautiful as Moana was. In case you didn't know, Lin Manuel Miranda, the dynamo behind Broadway smash (to put it lightly) musical Hamilton, was responsible for the music for Moana. Christopher Jackson, who was in the original cast of Hamilton, was in Moana, too! It was like a reunion! Anyway, if you've seen Hamilton or Moana, you know that Miranda pushes every rhyme, every note, and every beat to the limit, and I really loved and even related to "How Far I'll Go" from Moana. It's a song about not knowing your place, not knowing where to go, but knowing that you'll eventually get there. "City Of Stars" is beautiful and all, but it doesn't pack the emotional punch that Moana's songs did.
Does this mean that "How Far I'll Go" won't get nominated for an Oscar or even win that Oscar? Not necessarily. Some say that Golden Globe nominations are a preview of Oscar nominations, so we'll see what happens. It won't be impossible for "How Far I'll Go" to clinch that Oscar, but it won't be as easy now. Now, if you'll excuse me, I'm going to go sing every song on the Moana soundtrack in protest.