Model Joanné Dion Doesn't Want To Be An Albinism Activist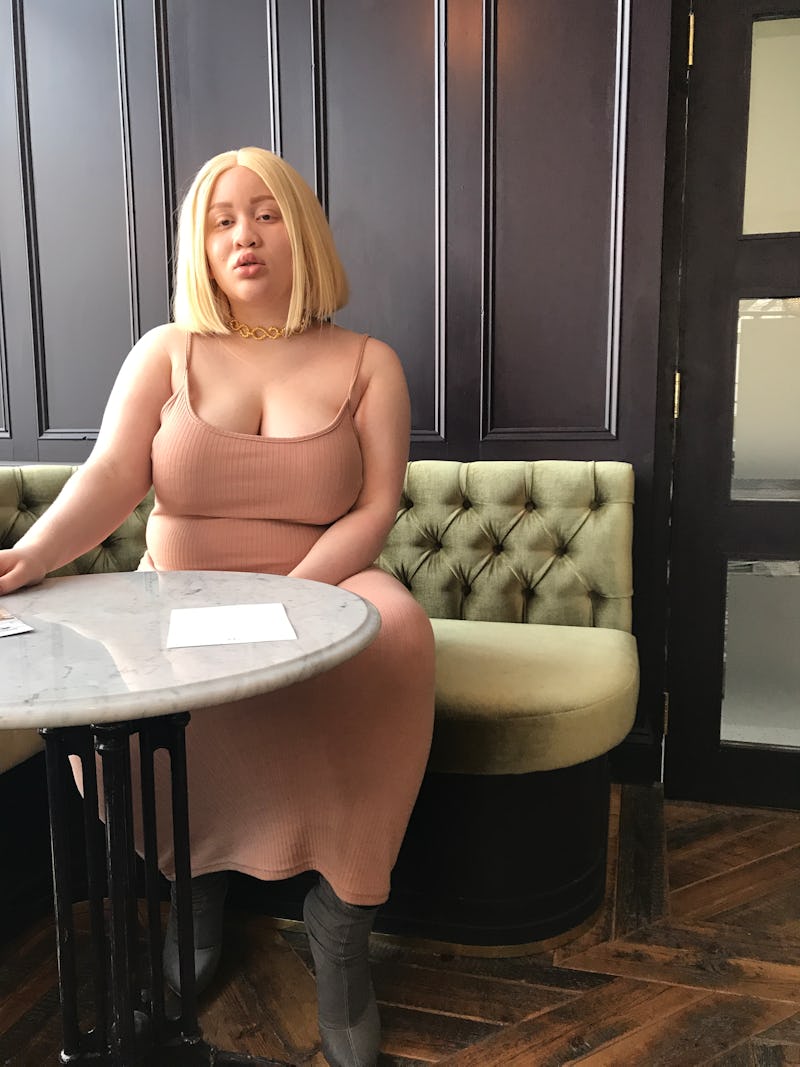 Courtesy Joanné Dion
Model Joanné Dion doesn't want to be an albinism activist. "I do believe it's important that people learn about albinism and understand that it's not a fearful thing 'cause there are people being killed and sacrificed for it," Dion tells Bustle in a phone interview, on what happens to be her 21st birthday. But Dion believes that just by being quietly visible in editorial and commercial campaigns, she can change people's minds about beauty standards. "I just want people to know that if they see me, a person who is quite unconventional in terms of beauty ... that they don't have to look the right cookie-cutter shape we've been told for so many years," Dion continues.
The feeling that there was one "right" cookie-cutter shape to look like is part of why Dion was so surprised when, in December 2016, a photographer approached her at a mall, asking if she'd model for him. "At first, I was quite intimidated. I was like 'wait, why'?" Dion recalls. "I guess modeling was something I've always wanted to do, but obviously because of the way the world was back in those days, it was like there was no chance." In fact, it was less her albinism than the fact that she's plus size that made it seem like modeling wasn't an option for Dion. "Plus size modeling really wasn't a thing [back then,]" she says. "I was just quite discouraged."
Now, the @joannedion_ page is flooded with stunning photoshoots that feature Dion — most of which she was sought out for, instead of the other way around. Occasionally she weaves inspirational stories of how she moved past being bullied for being "too light" to be black into her captions, but in general Dion inspires exactly how she wants to: by just existing unapologetically.
Below, Dion talks more about her favorite parts of the internet (even though she's "a bit pessimistic" about social media), where she finds inspiration, and how she hopes the modeling industry changes in 2018.