Mother's Day Quotes, Because There's No Love Fiercer Than A Mother's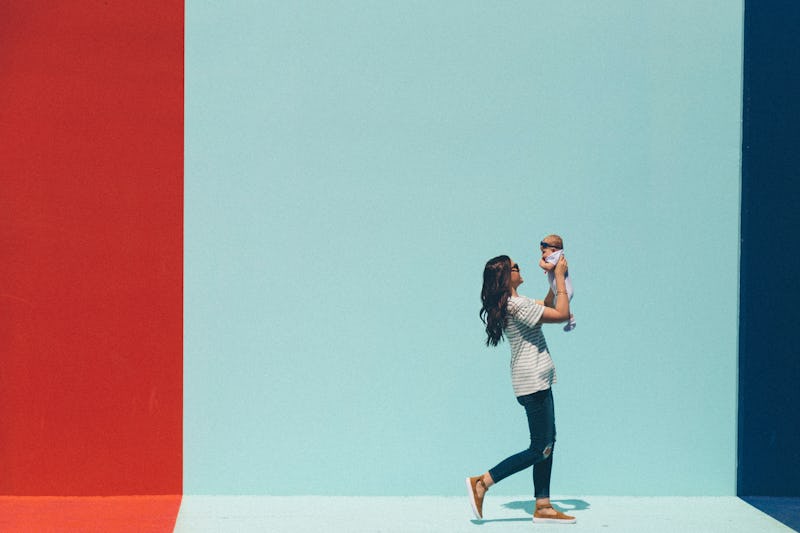 Mother's Day is upon us yet again, and if you're looking for some words to share with your own mother, then these 12 Mother's Day quotes for 2017 will seal the deal. Write them in a card, send them in a text, or post them on your Facebook wall — no matter what way you choose to share them, I bet your mom will be smiling when she reads them.
There's no love that's quite as fierce, pure, or refreshing as a mother's love for her child, and Mother's Day is all about celebrating just how much mothers have often sacrificed to do the ultimate job of raising their offspring. These quotes come from the likes of Abraham Lincoln, Stevie Wonder, and Alicia Keys, and Jodi Picoult, among others, and they all speak to the beauty of motherhood.
If you're a mom yourself, then these quotes will most certainly hit home. If you're not a mom yet, they'll probably still ring true in your ears. Make sure you take the time to send some love your mother's way this Mother's Day, and let these 12 lovely quotes help you articulate to her exactly why you think she's so special. You only get one mom — make sure you celebrate her.
1. "Mama was my greatest teacher, a teacher of compassion, love and fearlessness. If love is sweet as a flower, then my mother is that sweet flower of love." — Stevie Wonder
2. "Sometimes the strength of motherhood is greater than natural laws." — Barbara Kingsolver
3. "As mothers and daughters, we are connected with one another. My mother is the bones of my spine, keeping me straight and true. She is my blood, making sure it runs rich and strong. She is the beating of my heart. I cannot now imagine a life without her." — Kristin Hannah
4. "All that I am, or hope to be, I owe to my angel mother." — Abraham Lincoln
5. "Mothers were the only ones you could depend on to tell the whole, unvarnished truth." — Margaret Dilloway
6. "God could not be everywhere, and therefore he made mothers." — Rudyard Kipling
7. "Sometimes, mothers say and do things that seem like they don't want their kids ... but when you look more closely, you realize that they're doing those kids a favor. They're just trying to give them a better life." — Jodi Picoult
8. "My mom is definitely my rock." — Alicia Keys
9. "Motherhood: All love begins and ends there." — Robert Browning
10. "Mom had the kind of love for her that you could feel, like it was part of the atmosphere." — Peter Abrahams
11. "If evolution really works, how come mothers only have two hands?" — Milton Berle
12. "Mothers and their children are in a category all their own. There's no bond so strong in the entire world. No love so instantaneous and forgiving." — Gail Tsukiyama
Images: Dakota Corbin/Unsplash; Giphy