Naomi Watts Is Going To Star In The 'Game Of Thrones' Prequel In A Mysterious Role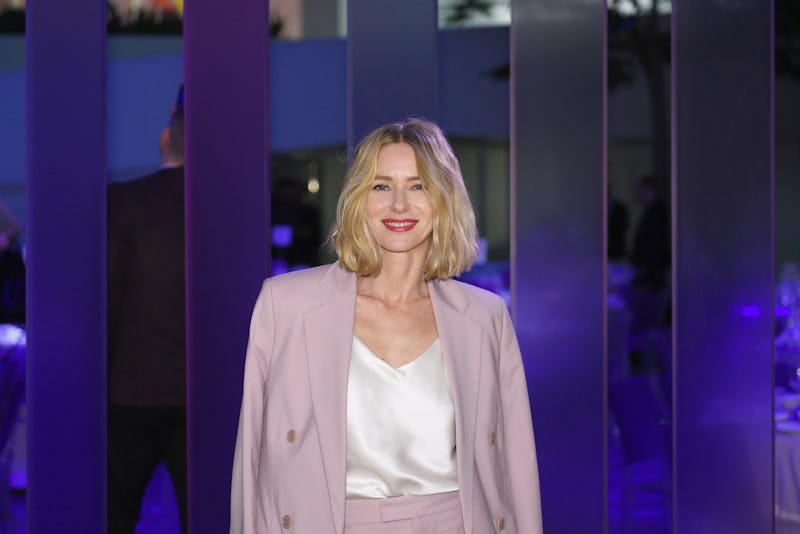 Andrew Toth/Getty Images Entertainment/Getty Images
Back in June, fans prematurely dreading next year's Game of Thrones finale were relieved to learn that plans for a GoT prequel series were already in the works over at HBO. Even better? Naomi Watts is starring in the Game of Thrones prequel, per a new report from The Hollywood Reporter, published Tuesday, Oct. 30. At this point, it looks like most of the details regarding Watts' role haven't been released yet. That said, according to similar Tuesday reports from both THR and Variety, it sounds like the series' future audiences can expect quite a bit of mystery from Watts' GoT prequel character, whoever she is.
Unfortunately for those GoT enthusiasts who'd love to get their hands on any specifics about Watts' role as soon as possible, it also sounds like the mystery surrounding her character starts right now. According to those two reports, Watts' involvement in HBO's so-far-untitled GoT prequel series has definitely been confirmed, but there's not much information floating around as to who she'll be playing, and what that person will be like. Still, a brief description of Watts' character does its part to provide a general, albeit nonetheless compelling, picture. According to Variety, Watts will play
"a charismatic socialite hiding a dark secret."
Since not much else is known yet about the mysterious starring character (even the character's name is reportedly being kept under wraps, at least for the time being), or the series itself, inquiring viewers will just have to wait for future updates from HBO to really get a sense of what the GoT prequel, and Watts' character, are all about. And, since HBO's programming president told THR back in January that any prequel series wouldn't air until at least a year after GoT's final season — which, most fans probably know is currently slated for a 2019 run — it could be a while before audiences see more of those answers.
In the meantime, Westeros aficionados can theorize about Watts' character, and her inclusion in the upcoming prequel, via HBO's official series description. As Entertainment Weekly noted in its report on Watts' casting, the network released a lengthy synopsis in conjunction with its original announcement over the summer, teasing the frightening, fantastical new series. "Taking place thousands of years before the events of Game of Thrones, the series chronicles the world's descent from the golden Age of Heroes into its darkest hour," HBO's synopsis read.
It didn't introduce characters or highlight specific premises, though the remainder of HBO's synopsis suggested Watts' character won't be the only one traversing Westeros with a "dark secret" on-hand:
Only one thing is for sure: From the horrifying secrets of Westeros' history to the true origin of the white walkers, the mysteries of the East, to the Starks of legend… it's not the story we think we know."
The show might not be set on providing fans with the same old song and dance they grew to love on GoT, but it seems pretty clear that HBO's upcoming prequel series has lots to offer all on its own, anyway. Watts' casting feels like proof enough of that.