Powers Boothe Dies At Age 68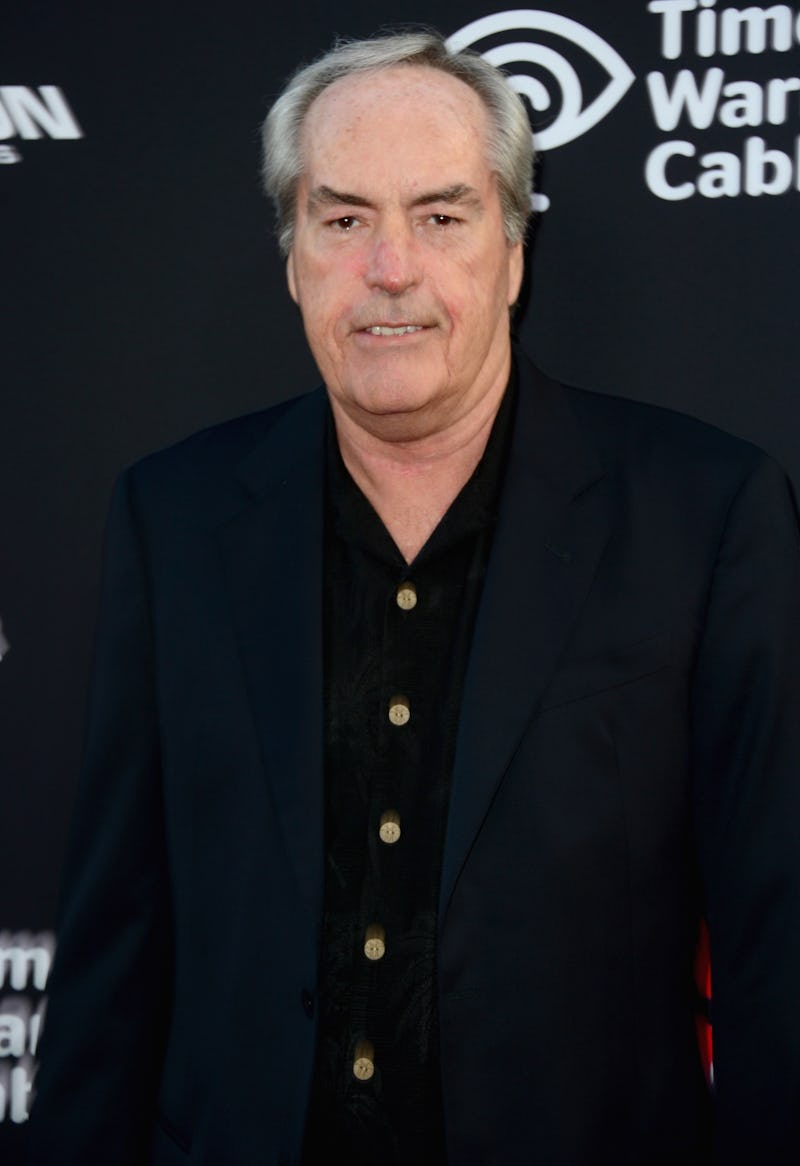 Frazer Harrison/Getty Images Entertainment/Getty Images
The actor best known for his roles in Agents of S.H.I.E.L.D. and Deadwood, Powers Boothe, has passed away. According to The Hollywood Reporter, Boothe passed Sunday morning of natural causes at his home in Los Angeles. He was 68 years old.
While he's remembered first by friends and family as a father to his two children and husband to Pamela Anne Boothe, he also leaves behind an extensive body of work in film and television. The character actor has appeared on screen for many years, and rose to prominence in the past decade for memorable villainous characters.
According to THR, Boothe grew up in rural Texas, and his acting career didn't begin until after college. After graduating, the star began his career onstage, joining a repertory company, as CNN reports, with the Oregon Shakespeare Festival and appearing in a number of Shakespearean productions, including Henry IV. Later, he made the jump to Broadway, starring in a one-act play titled Lone Star. While his theater career was illustrious, he became a household name after landing his first television role as cult leader Jim Jones in CBS' Guyana Tragedy: The Story of Jim Jones. The role landed him an Emmy, and launched a long career of formidable on-screen roles.
While the actor was cast in a variety of roles over his career, he is perhaps best known for his terrifying villains. These include Senator Roark in 2005's neo-noir Sin City, a heartless saloon owner Cy Tolliver in HBO's Deadwood series, and as the insidious mayor and father of Rayna James, Lamar Wyatt, in ABC's Nashville.
Boothe also joined the Marvel Universe in 2012. He starred as Gideon Malick in The Avengers, and then reprised the role in for ABC's spinoff series Agents of S.H.I.E.L.D. While not his most overtly evil role, Malick is another character of questionable morals that the actor was able to capture well.
The star made quite an impact in Hollywood, and former co-stars and friends reacted to the news online. S.H.I.E.L.D. star Chloe Bennet posted on Twitter on Sunday to mourn the loss:
Another actor friend, Beau Bridges, also commemorated his old friend in a Tweet:
Many others in the industry noted the influence the actor had on their own work, including Doctor Strange director Scott Derrickson:
Boothe's roles influenced actors, directors, and producers in the industry, and that his unique acting style won't be forgotten. His ability to portray nuanced, menacing villains on television and film was unique. His rep told The Hollywood Reporter that a service will be held in Texas and there will also potentially be a memorial celebration. Boothe's reps are also encouraging anyone moved by the star's life and work to donate to the Gary Sinise Foundation, which honors veterans, first-responders, and their families.