Nashville Fashion Week Is Refreshing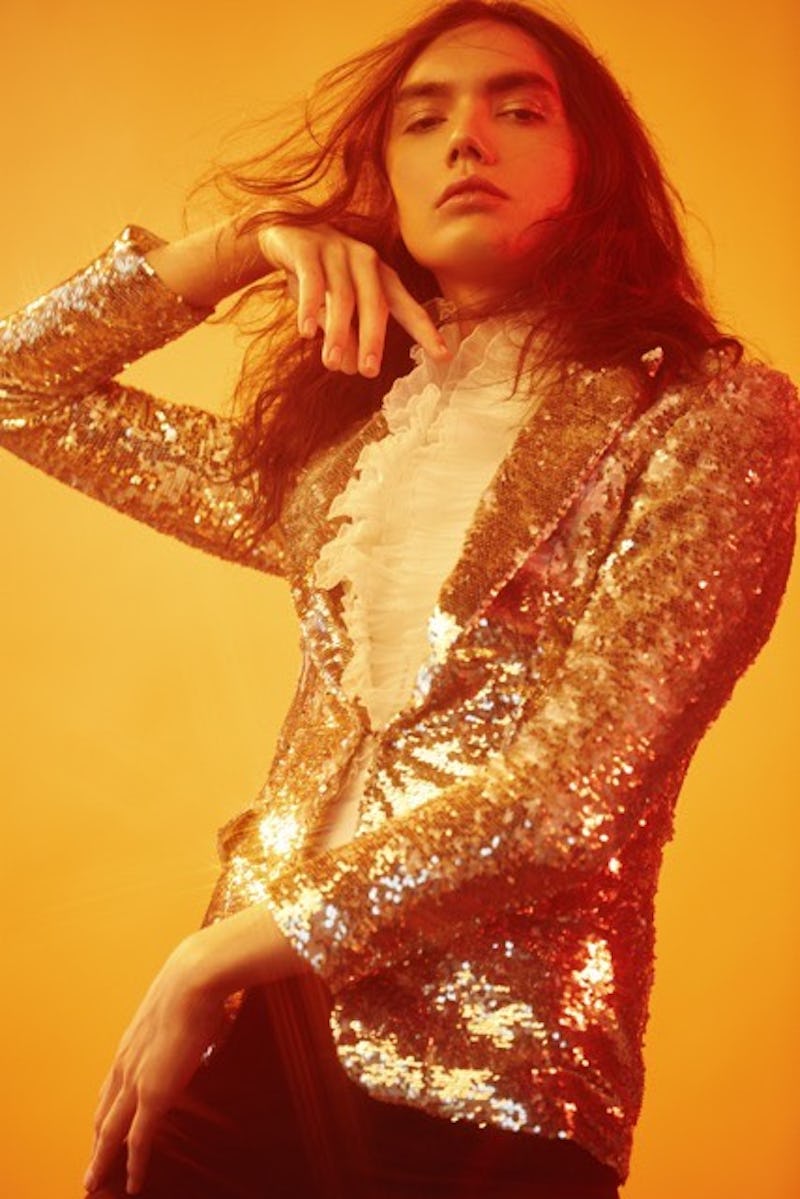 Photo By Brett Warren/Courtesy Of Nashville Fashion Week
"I never thought that I would become a southerner," Marcia Masulla, the co-founder of Nashville Fashion Week tells Bustle during a phone interview. But one fashion degree, one crush on a band member, and nine years later, Masulla is right where she never thought she'd be — running a fashion event in the middle of Tennessee. Nashville Fashion Week is a breath of fresh air for the fashion industry, and it's putting this city on the fashion map.
Over the past seven years, what started off as sort of an "outlandish idea," as Masulla describes it, has grown into an incredible event for the fashion community in the city and beyond. This year, Nashville Fashion Week will take place on Apr. 4-8 and feature 16 designers, some of whom are based in Nashville, while others hail from places like Missouri, New York and Alabama.
According to Masulla, Nashville itself heavily influences event, similar to the way New York City is basically a fifth character in Sex and the City. So it's safe to say that the city's southern roots play a large role in everything from the venues Masulla and co-founders Connie Cathcart-Richardson and Mike Smith choose to the ways they encourage the Nashville community to get involved.
They love to play with juxtaposing the culture of the historic city and their new, fresh takes on design. This year, for instance, they're showing work from emerging designers in a Nashville historic landmark, Union Station, which not only highlights the city, but also contrasts that with the future of fashion.
The founders also hope to emphasize to attendees that this is a community-driven effort. "There's definitely a rich heritage here, but I have to say that as Nashville has absolutely blown up in the last three years, the point of view is so different," she says. "What was once "Nashville" has changed. It's becoming quite a hybrid… the flavor of other [fashion] markets has really gotten muddled [into the Nashville scene]."
Masulla also emphasizes the importance of inclusivity and diversity at the event. "[Diversity] has always been apart of our messaging. It's nothing new for us," she says. This year, Masulla tells Bustle that Nashville Fashion Week will feature "curvy" models as well as transgender model Dylan Stephens.
Masulla also makes it a point to highlight designers, both experienced and new to the scene, photographers, models — all of the people who go into creating a fashion show. Perhaps the best example of that how she does that is through the Nashville Fashion Forward Fund. All of the proceeds from NFW go to this fund, which is designed to support an up-and-comer in the fashion industry.
This year's recipient is Brett Warren, a fashion photographer. There's also a Model Search award handed out to one model each year. "It's great if you have someone publishing beautiful photos of designers and dresses, but it's the process that makes it worthwhile," Masulla tells me. "[The process] is crucial, and it is actually the most important part of the story, more so than the beautiful looks that walk down the runway. It's about 'how did we get there.'"
"When we first started doing this, we shook things up in Nashville. From a cultural standpoint, from an aesthetic standpoint," Masulla says. In fact, this year, a designer who showed at NFW in the past created a limited edition shirt that Masulla says is a subtle nod to the Women's March that took place in January.
NFW Designer Series Tee By Maria Silver, $28, legacyinkdesign.com
When speaking about the importance of this statement-making tee Masulla says, "Coming from NYFW where there are a lot of political standpoints, we may do it in our own way, but we're certainly following the trends in real time with what's going on culturally and in society."
The shirt she mentions is actually one of three limited edition designs that became available to shop on Mar. 10. Proceeds go to benefit the Nashville Fashion Forward Fund.
NFW Designer Series Tee By Ona Rex, $28, legacyinkdesign.com
If you like the sound of all of this, find out more information about the event and/or purchase a ticket on the Nashville Fashion Week website. If you do attend, you'll see the work of 16 talented designers, ranging from Project Runway star Amanda Valentine to those who are just emerging into the fashion field. I can tell you from experience that the city of Nashville will never fail to show you a good time, and it sounds like NFW certainly won't let you down.