8 Handy Tax Calculators To Help You Figure Out How The GOP Tax Plan Affects You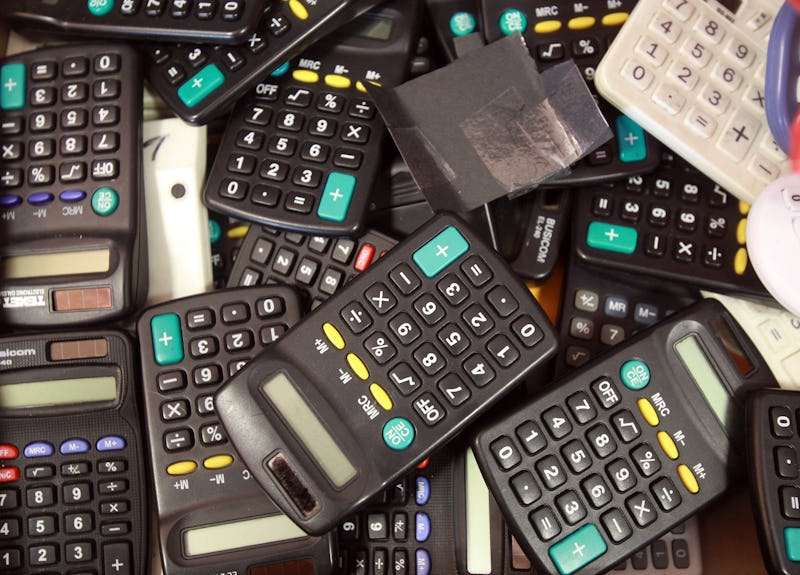 Matt Cardy/Getty Images News/Getty Images
After just seven weeks of debate (and more than a few protests), the United States' first major revision to the tax code in over 30 years has been passed by the House and Senate. This will affect everyone's paychecks and every aspect of the American economy, so naturally people have a lot of questions of exactly what this bill means for everyday Americans. If you're wondering how the bill might affect your personal finances, you're not alone. In fact, this is such a popular question that there are a number of GOP tax plan calculators on the web to help you answer that question.
Most American households will see a tax cut next year as a result of the new plan. In fact, a new report estimates that middle-income households will collectively receive $61 billion in tax cuts in 2019. But exactly how much money each household pays in taxes depends on a variety of factors. Things like what state you live in, whether you're married or single, whether you have any dependents, and other individual determinants have to be factored into the equation.
Luckily, a number of news outlets have created online tools that can help you enter your personal information so you can calculate exactly what your taxes will look like next year. Here are a few tax plan calculators that are definitely worth checking out.