Take Part In This Book Yoga Challenge With Your Fave Authors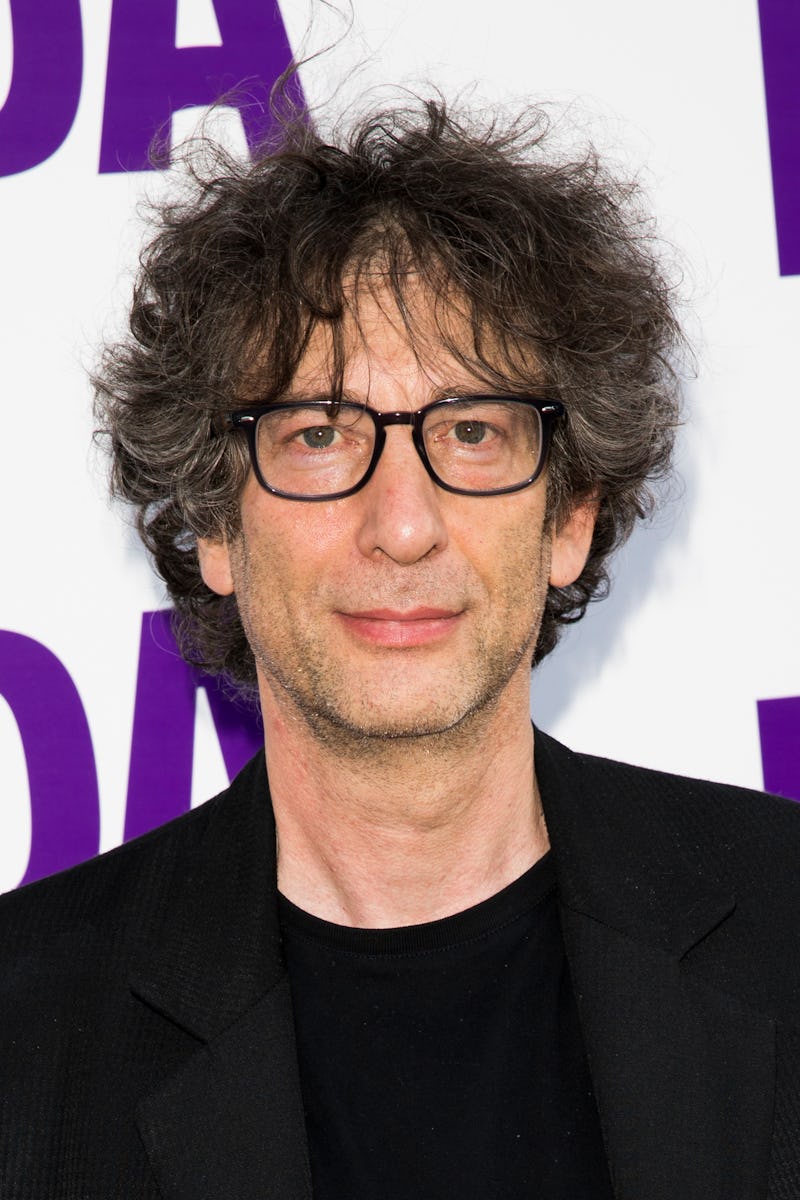 Tristan Fewings/Getty Images Entertainment/Getty Images
Getting the motivation to do exercise isn't always easy, but it helps if you can disguise it as a different hobby that you actually like — which is why this book yoga challenge sounds so perfect for those of us who generally prefer to sit on the couch and read than go for a jog. The challenge has been organized by the Society of Authors (SoA), and some big names are getting involved: Neil Gaiman, Philip Pullman, Joanne Harris, Joanna Trollope, and Lemn Sissay are all taking part. The challenge is the first in a series of online activities organized by SoA in order to inspire authors to look after themselves and each other, in areas from health and mental health to finance.
The author yoga challenge will start on August 7 and run throughout the rest of that week. Every weekday morning, one of the authors will tweet out a yoga pose inspired by a beloved book, and their followers are encouraged to send in a picture of themselves recreating or subverting the pose. The best picture each day will win a signed book donated by one of the authors.
If you want to get planning your poses, here's some advanced hints about the books that each author will be building their yoga shapes around. On Monday, Joanna Trollope will be challenging her followers to strike a pose inspired by Kenneth Grahame's Wind in the Willows; on Tuesday, Joanne Harris will be channeling J.R.R. Tolkein's The Hobbit; on Wednesday, Philip Pullman wants to see the best pose inspired by Jane Austen's Pride and Prejudice; on Thursday, Neil Gaiman's pose will be based on Douglas Adams' Hitchhiker's Guide to the Galaxy; and on Friday, Lemn Sissay will give a signed book to the best yoga pose based on George Orwell's Animal Farm. So let's all get stretching and win some prizes!