Netflix Cancels 'Girlboss' & Fans Are Shocked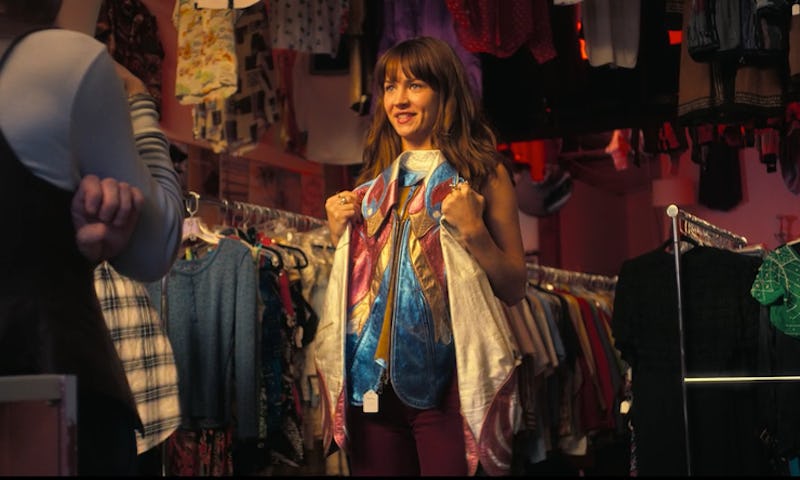 Netflix
Netflix has brought down the ax on yet another one of the streaming platform's buzzy original series. Girlboss has been canceled after one season, Deadline reported on Sunday. The brand new comedy based on Sophia Amoruso's memoir of the same name will not be returning for a second season — and fans of the feminist series couldn't help but be surprised at the news.
According to Deadline, Sophia Amoruso announced the show's cancellation over the weekend via a lengthy Instagram story that read:
"So that Netflix series about my life got canceled. While I'm proud of the work we did, I'm looking forward to controlling my narrative from here on out. It was a good show, and I was privileged to work with incredible talent, but living my life as a caricature was hard even if only for two months. Yes, I can be difficult. No, I'm not a dick. No, someone named Shane never cheated on me. It will be nice to someday tell the story of what's happened in the last few years. Ppl read the headline, not the correction, I've learned."
The Britt Robertson-led series premiered on the streaming platform in late April and was met with mixed reviews. The show had a 32 percent score on Rotten Tomatoes but had a pretty strong fan base in Nasty Gal and Sophia Amoruso lovers alike, some of which took to Twitter to voice their concerns.
Even fans in the UK are not thrilled about the decision.
And for many fans, it's tweet-in-all-caps kind of news.
The announcement of Girlboss's cancellation follows closely behind news that two other fan favorites on the streaming service, The Get Down and Sense 8, would also be getting the ax. Earlier this month at PGA's Produced By conference, Netflix's chief content officer Ted Sarandos discussed the process behind deciding whether or not to cancel a show, reported Deadline.
"Relative to what you spent, are people watching it?," he said, according to Deadline. "A big expensive show for a huge audience is great. A big, expensive show for a tiny audience is hard even in our model to make that work very long."
Sophia Amoruso founded Nasty Gal in 2006 and managed to turn the vintage fashion company into a multi-million dollar retail giant in less than a decade. Shortly after documenting her success story in her best-selling memoir, #GIRLBOSS, Netflix announced plans to adapt the story into a series.
As unfortunate as the show's cancellation is, it's not exactly unsurprising. The series took pride in the fact that its protagonist was a highly unlikable character, something many viewers couldn't seem to get behind. Still, it's sad to see the show go.