'New Girl' Star Jake Johnson Is As Sad About The Show Ending As You Are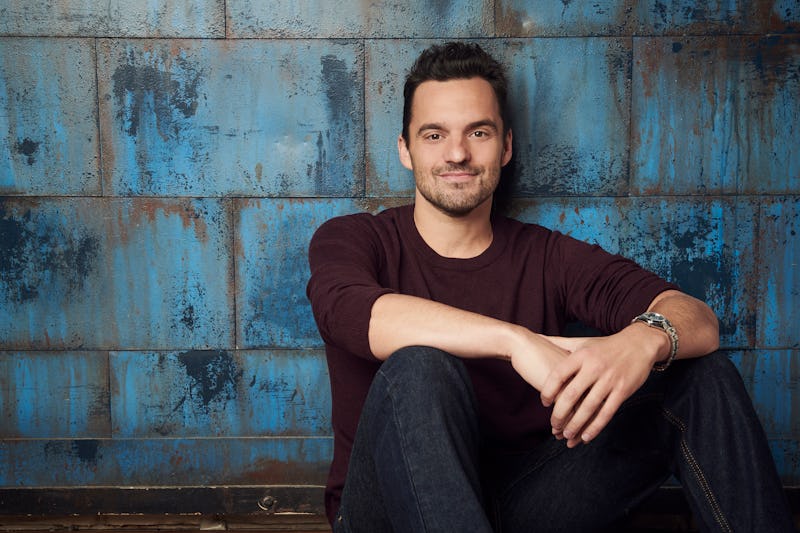 Jeff Lipsky/FOX
New Girl's series finale will mark the end of an era for Jake Johnson. But though the show has dominated the past seven years of his life, Johnson isn't at all concerned about having New Girl and Nick Miller follow him for the rest of his career.
"I've been asked, am I nervous that I'll always be associated with Nick Miller and New Girl? And maybe I'm doing Hollywood wrong, but I don't feel that way. I feel honored," he says over the phone as he promotes his partnership with Natural Light to help young people pay off college debt. "I think he was a great character on a great show that meant something to a lot of people, and that was a dream come true for me. I'd always wanted to be on a TV show. I'm still really excited about it all."
He credits the show's dedicated fanbase with the success it achieved over seven seasons. "I appreciate everybody sticking with [New Girl] all these years," he continues. "It was a hell of a job and there's no way I would've had that experience and been allowed to do the other movies I've done, and the fun things I've gotten to do, without New Girl."
There's a certain main group of die-hard New Girl viewers that have really solidified a place in his heart. "Like, they reach out on social media — there's a pack of them, and they are ride and die with the show," he says. "They're the best. So I hope those true New Girl fans are happy [with the finale]. I hope they really like it. And I really thank them the most … Really it's that core group who were the heartbeat of the show."
The idea of being away from the spectacular cast who, along with Johnson, made the show what it was, is sadder now for Johnson than it was when they were initially wrapping up filming. "While we were there it's just felt like this is what we do. It's work. We'll all see each other soon," he says. "And then as the weeks have turned into months, you realize like, 'Oh, that is over. It's not a summer hiatus. You're not going back for Season 8.'"
It's great to know that on a show about best friends, real friendships were actually forged onset, and Johnson makes it abundantly clear that this was the case on New Girl. "Now that I'm realizing, oh, [the cast is] probably not going to see each other unless we make a big effort. It's sad. I really like all those people," Johnson says. "I think the cast is hilarious. And we all really liked each other, so it's sad not to be there with everybody. And the crew, we had a really funny crew. It's a loss."
Fans who have been with New Girl from the beginning have seen a lot. From Jess and Nick's tumultuous relationship and eventual engagement, Schmidt and Cece's unlikely happily ever after, and now Winston and Aly's journey to parenthood, there was no shortage of love on the show. Aside from the romances, there was also the feeling of unwavering friendship, which is what made New Girl such a joy to watch. "Now that it's over, it's kind of like I was involved in a crazy rollercoaster, and I feel a lot of gratitude," Johnson said. He's not the only one — as fans say goodbye to New Girl, it'll likely live on as a show people keep coming back to time and time again.