The Hotel From 'Gossip Girl' Will Let You Live Like Serena For The Day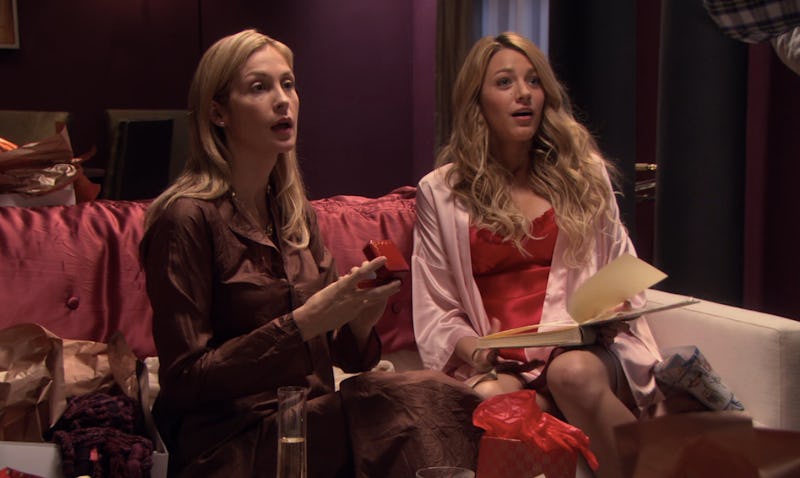 Warner Bro.s Television
If you're a Gossip Girl fan who has dreamed of being your own one and only source into the scandalous lives of Manhattan's elite, then a certain New York City hotel is finally ready for you. The Lotte New York Palace Hotel has a new Gossip Girl Package that is meant to let fans step into the life of Serena van der Woodsen, who lived at the hotel for part of the series. You know, minus all the blackmail and scandal, unless that's your thing.
The Gossip Girl Package is part of a stay at the hotel, so you'll need to be spending the night, in addition to enjoying the Gossip Girl-themed perks. The standard package includes: two Gossip Girl-inspired cocktails at Trouble's Trust, the hotel's bar; a welcome box of Prosecco gummies and macarons; a set of postcards featuring a map of the filming locations within the hotel; and 25 percent off the On Location GG Tour. (The On Location tour is something that exists outside of the hotel's special, and is a bus tour to Gossip Girl filming locations around the city.) You don't have to be quite as rich as Serena if you're interested in this package as it starts at $349. But, if you're looking to upgrade things, then, yeah, you need that Blair Waldorf money, because the fancier package is beyond expensive.
The "Luxurious Gossip Girl Package" is available if you book a Champagne or Jewel Suite. This special also includes a bottle of Dom Pérignon, truffle grilled cheese and fries covered in gold flakes, and four passes for the On Location tour. Because this package involves booking a suite in the Palace Hotel, the price reflects that, and it starts at $25,000. To put things in perspective, the Champagne Suite is 5,000 square feet with three floors and a private elevator. The Jewel Suite is also 5,000 square feet, has a giant terrace, and includes a "complimentary Martin Katz diamond microband ring." (Um, wut?) Meanwhile, a "normal" room at the hotel is 360 square feet and includes things like a "separate seating area" and "full-sized desk." I think you can see how there's such a difference in price beyond the fact that you get a truffle grilled cheese.
The Palace Hotel was featured on Gossip Girl many times. Notably, Serena and her family live in the penthouse starting when Serena's mom, Lily, gets together with Bart Bass. Knowing the price it costs to rent one of the fanciest suites for one night, it's nauseating to think about how much it would cost to live in the hotel ongoing.
While you probably can't do that if you're reading this, if you really do love Gossip Girl and want to stay in the New York Palace and eat macarons and traipse about in a robe, $349 split amongst friends might not be too, too much. The special is available now and started on Serena's birthday, July 14 (who knew!). If you do go, just be sure to dig out your biggest, flashiest headband first. You'll be needing it.