Nick & Aaron Carter's Father Has Died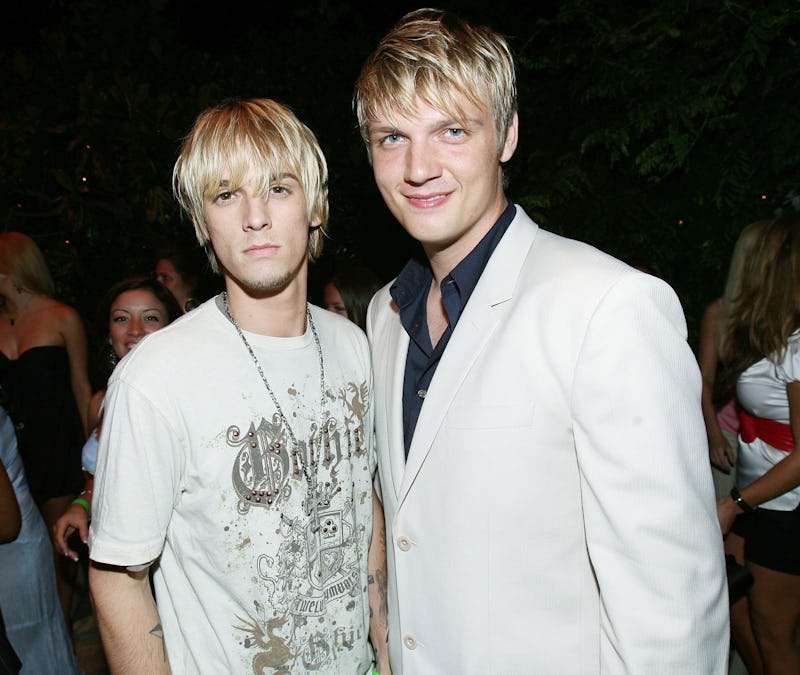 Michael Buckner/Getty Images Entertainment/Getty Images
Here is some extremely sad news. Nick and Aaron Carter's dad died Tuesday, the Backstreet Boys singer revealed on Twitter Wednesday. "I am heartbroken to share the news that our father, Robert, passed away last night...," Nick tweeted. "While we learn more about the cause of death, and begin the grieving process, we ask that our privacy be respected at this difficult time."
Aaron also took took to Twitter Wednesday, where he shared a photo of himself and his dad. According to the 29-year-old, this is the last picture he took with his father. Next to it, he wrote, "My heart is Completly [sic] shattered I'm in shock and I loved my dad so much. #RIP DADDY I Love You. This is the last pic I have my dad."
At this time, Robert's cause of death remains unclear and no further details have been released. He was 65. According to TMZ, Robert died Tuesday evening in Florida. The outlet also reported that Aaron tweeted something about his father being found unconscious. The alleged tweet has reportedly since been deleted.
This isn't the first tragedy the singers have faced within in their family. In 2012, Aaron and Nick's sister, Leslie Carter, died at just 25. According to The Huffington Post, Leslie's death was determined to be an apparent overdose.
In addition to Twitter, Aaron also shared an Instagram Wednesday. It features himself and his dad holding a parrot. "My heart is broken,We are so hurt we lost you poppa way too soon," he captioned it. "You were never human to me, you were always my real life super hero 😪 #BobCarter #RIP #MyDaddy."
This truly is sad news. My thoughts go out to Nick, Aaron, and the rest of their family during this difficult time.