Follow Nick's 'Bachelor' Contestants On Snapchat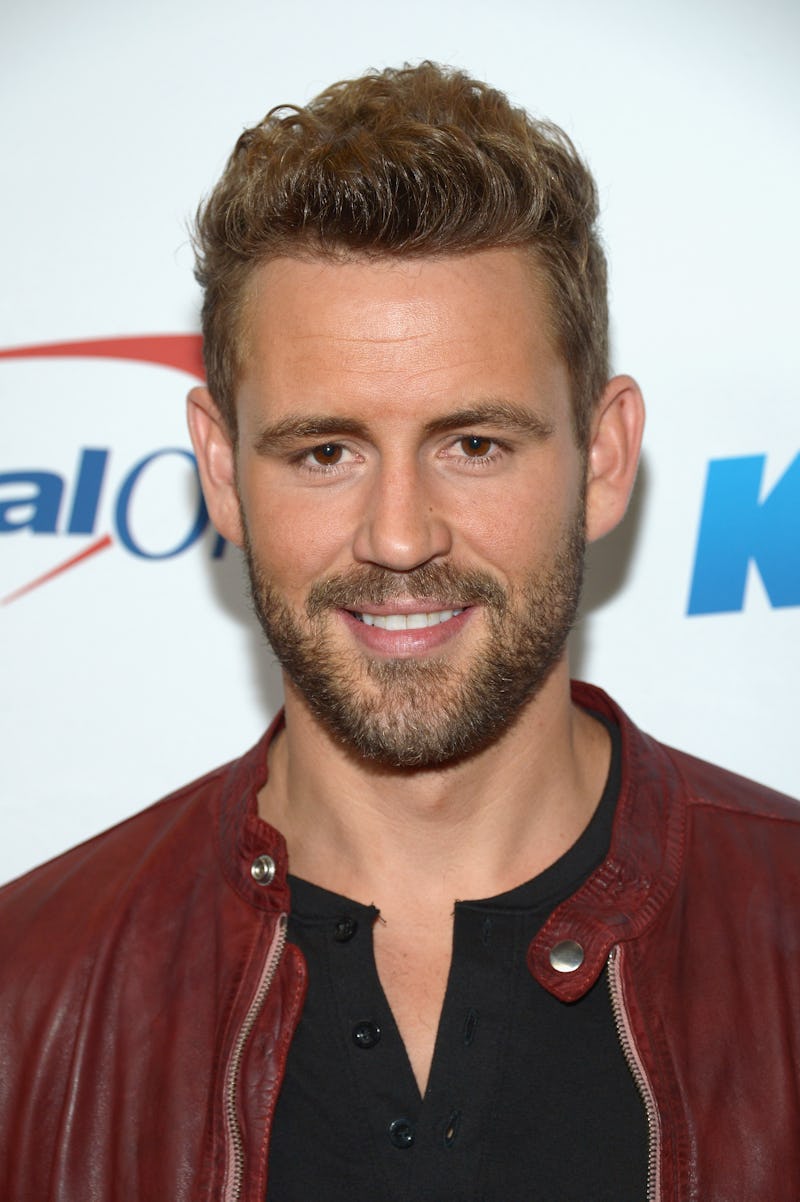 Matt Winkelmeyer/Getty Images Entertainment/Getty Images
I'm usually pretty pumped when a new Bachelor season rolls around, but this time, I'm extra excited for Nick Viall's season. After all the heartbreak he's been through, he deserves this! There's less than a week to go before the season premiere, and while I'm waiting, I've been busy trying to get to know Nick's contestants so that I can accurately try to predict a winner. After all, what's the fun in gloating at the end of the season if you pick the wrong person? It involves a lot of social media stalking, and in case you want to keep up with the Bachelor contestants on Snapchat too, you're in luck.
Although many of the contestants have deactivated their social media accounts during filming, by the time the season premieres, they're usually live again, and that's definitely the case where Snapchat is concerned. Unfortunately, not every contestant uses Snapchat, but at least 12 of them definitely do. As much as I love following Bachelor nation veterans like Kaitlyn Bristowe and Nick himself, there's a brand new group of ladies being initiated, and plenty of them are ridiculously entertaining on the platform. Seriously, if you're not following them, you're missing out!
Here are all of Nick's contestants' Snapchat accounts in one convenient list — the ones who seem to use it, anyway. Happy stalking!
Hailey Merkt
You can follow the 23-year-old photographer at haileymerkt. According to her ABC bio, she loves traveling and has taught in China, so you might get to see some her show off some pretty cool sights.
Corinne Olympios
Corrine can be found at Colympios. She owns her own business, so maybe she'll use Snapchat to teach us all how to do the same? Please.
Elizabeth Whitelaw
Follow Elizabeth — who's also known as Liz— at elizabethw22. And since she's BFF with Jade Roper, you might catch a familiar face or two once in awhile!
Jasmine Goode
There may be two Jasmines among Nick's women this season, but only one has a Snapchat account, and you can find her at jas_goode.
Raven Gates
You can find the 25-year-old Arkansas native at ravengates.
Briana Gurtler
You can follow the 28-year-old surgical nurse at lilbricheez. Maybe she'll share cool photos from work?
Christen Whitney
Christen — whose Snapchat is christenmae — is a wedding videographer, so her snaps are probably top notch. Just a warning!
Josephine Tutman
There are a bunch of nurses this season, and Josephine is one of them. You can follower her at joleah92.
Sarah Vendal
Sarah is a teacher, so maybe we'll see super adorable kids on her feed at sarahvendal?
Olivia Burnett
You can follow Olivia at liveybsnappin, and since she's from Alaska, get ready for some ridiculously gorgeous backdrops.
Whitney Fransway
Whitney can be found at whitneyfransway, where she's hopefully sharing her tips to stay in shape since she's a pilates instructor.
Lauren Hussey
Follow Lauren at laurenreneehuss. She's not the first blonde Lauren we've seen on The Bachelor recently, so maybe her name will give her some luck!
I can't wait to get to know these women better, both on The Bachelor and on their social media accounts. Hopefully, they'll keep us updated with their thoughts as the season progresses!
Images: ABC (12)