Nikki Bella Just Responded To All The People Who Keep Asking If She's Dating Again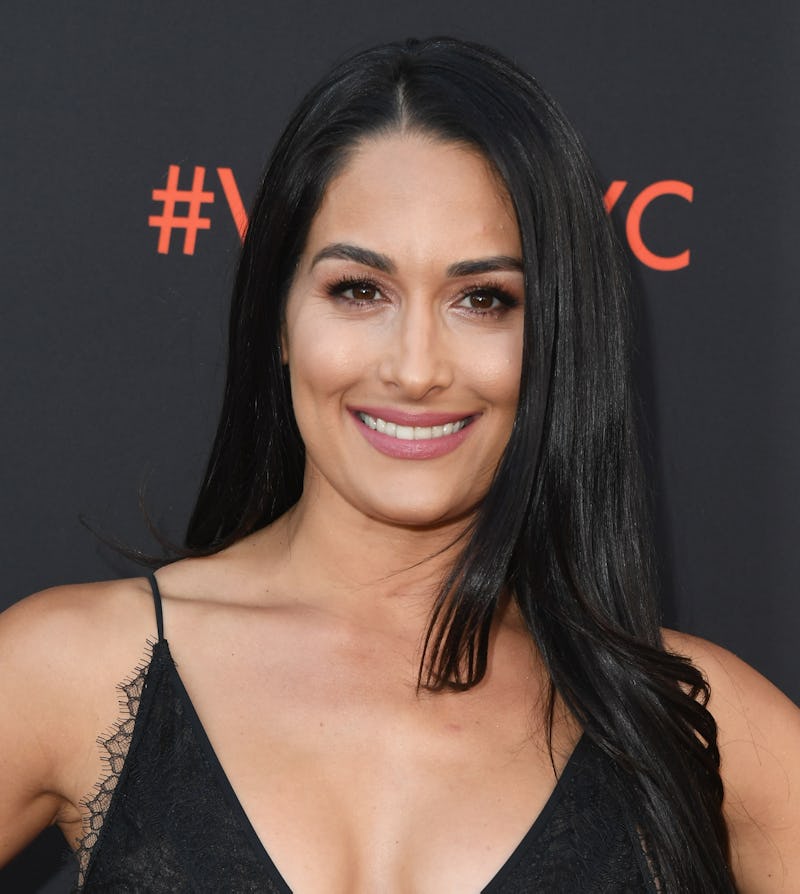 Jon Kopaloff/Getty Images Entertainment/Getty Images
There are more eyes on Nikki Bella than ever before. Unfortunately, her breakup with longtime boyfriend John Cena has put so much focus on her love life. Nevertheless, Nikki Bella insisted that she is not ready to date yet, and she's pretty much over being asked about it, according to a recent interview with People.
Well, the Total Divas cast member did not specifically say that she was "over" getting asked about her dating life, but she did admit that it's a topic that comes up a lot. Nikki explained to People,
"It feels like, you know, when you get married and the next day people are like, 'When are you having kids?' and it's like, 'I just got married.' I feel like it's the same thing. When you become single, it's like, 'Oh, are you dating?!' "
That really was the perfect explanation. No matter what's going on with Nikki's personal life, there's always some question that she will be asked to exhaustion... until the next topic comes up.
Even though Nikki is asked about dating a lot, she has no problem opening up on her two reality TV shows, Total Divas and Total Bellas, and in this new People interview. The wrestler confessed, "Honestly, I'm so not interested. I'm just not ready yet." Nikki may be "so not interested" in dating, but it's clearly something that her fans are very interested in.
Nikki elaborated, "I'm trying to heal, and I'm not healed yet." That makes a lot of sense, given all of her love life ups and downs this year. In April, just weeks before the May wedding they had planned, Nikki and John split after dating for six years.
In an exclusive statement to Us Weekly, the former couple declared, "While this decision was a difficult one, we continue to have a great deal of love and respect for one another." They also said, "We ask that you respect our privacy during this time in our lives." Unfortunately, that breakup just increased the interest in both of their personal lives, and privacy was the last thing they got.
To be fair, Nikki's love life has been very interesting for fans to follow. John and Nikki reconciled in June, but ended up calling off the engagement for good. On July 30, Nikki spoke about their final breakup during an interview with People,
"After I called off the engagement, we tried to work on our relationship to get back to where it was, and in order to move forward with our wedding. After much time and soul-searching alone and together, we have decided to officially part ways."
That was only three months ago. There's nothing wrong with her taking some time to herself before she tries dating again. Nikki has two reality TV shows, and she's very open on social media. If anyone is going to share details about her personal life, it's Nikki Bella, but it should only happen when she's ready. Of course, fans are curious and ultimately want the best for her, but people should just wait for her to open up on her own instead of prying.