Nina Dobrev Welcomes A 'Vampire Diaries' Departure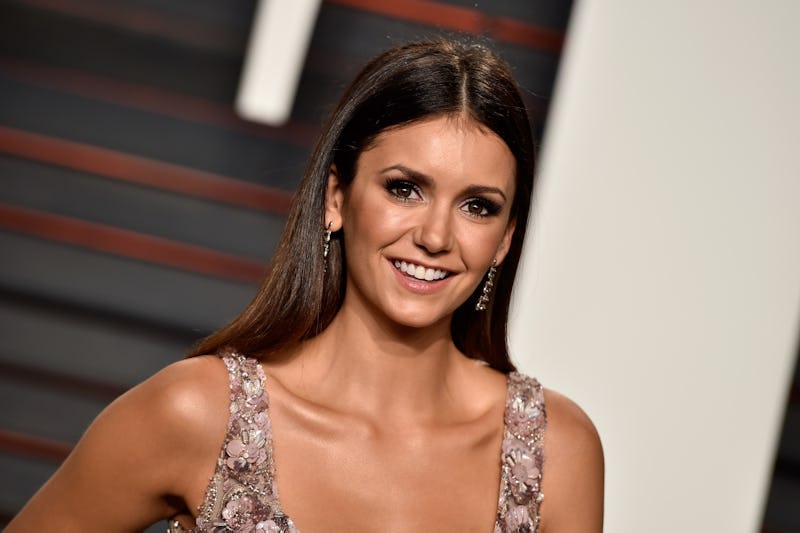 Pascal Le Segretain/Getty Images Entertainment/Getty Images
Nina Dobrev will come right out and admit that she's mostly recognized as Elena from The Vampire Diaries. She doesn't shy away from the fact that her major breakout role on The CW series will always be a part of her life. But while the internet buzzes about Dobrev's possible return in the series finale (since she left in 2015), she explains why her sights are set far beyond the popular show. I can't say I blame her. In fact, I admire her for it. I was able to sit down with the actor who's currently promoting her latest flick, XXX: Return of Xander Cage.
Dobrev doesn't expect her well-known role on the vampire-centric show to speak for her. In fact, her past acting credits make her work 10-times harder. She's so much more than Elena, and she'll get her hands dirty to prove it. Her role as the tech-savvy Becky in the latest XXX film (which premiered January 20th) is one she's proud to have fought for.
"I wanted to be in an action movie and do the badass, Femme-fatale stunts kind of character," she says. "I actually chose to audition for this role." The 28-year-old explains how giving it her all in that casting call was so rewarding. "I got in the room, I crushed it. It's more fun when you have to work for it."
Part of her motivation comes from playing a "clumsy dork" so different than Elena. "I feel like it's a departure for me... I'm trying to really change my perception and have people see me in a different light, in a multitude of characters going forward. It just felt like a smart move," she says.
No offense to the die-hard VD fans, but she's determined to move on. While giving nod to the show and saying it will "always be a piece of [her] life," she calls this shift in her career a "welcome challenge" that's as exciting as it is difficult. "Now it's a new phase and a new chapter I'm embarking on. And yes, people do associate me with that role and character. It has been a challenge to get people to see me as something else," Dobrev says.
But she's got the gloves on and she's ready to continue fighting. "It's exciting for me to have to convince people that I can do more and show them and prove it, earn the roles that I'm getting."
Dobrev can't be blamed for wanting to shake her career up and challenge herself. "When you shoot a TV show for so long, it starts to get a little bit repetitive and you start to get complacent when you're playing the same character, you know it so well," the actor explains.
"You live and breathe that role. After a while, you kind of want to be scared again," she continues. She explains why this major change isn't just a part of her career, but getting older. "You want to be challenged in a way you haven't been. Figuring it out, making mistakes, learning from them. That's part of living and growing up."
Dobrev already knows what she wants to take on next — another action film, a rom-com, and a period piece included. She's optimistic about the trials and tribulations ahead. Projects aren't being handed to her, and she's "loved every second" of that.
And I for one cannot wait to see what's next for this talented actor.