9 Ways Trump's Decisions Are Hurting Women's Rights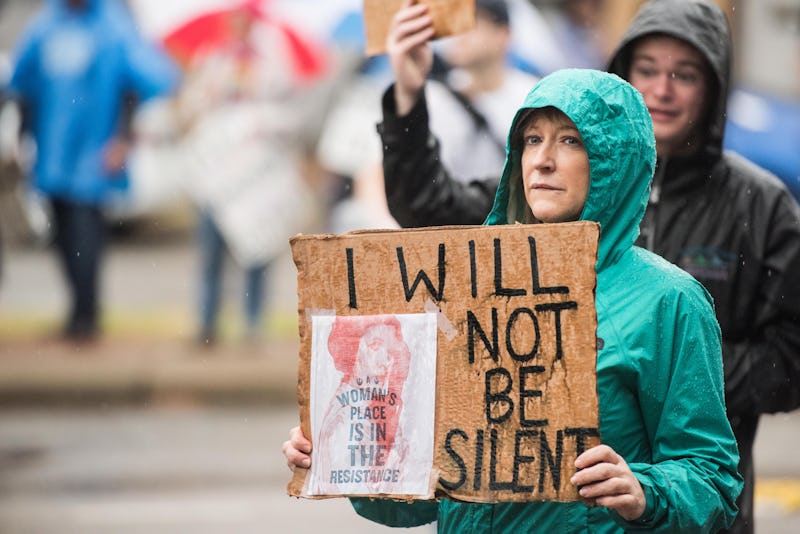 Sean Rayford/Getty Images News/Getty Images
When the election results finished rolling in on that sad, sad day in November, one of the primary concerns among those who had supported Hillary Clinton was her opponent's history of outright misogyny and how that might affect American women. So, it's surprising to no one that Trump's decisions in his first 50 days in office have had many direct and damaging effects on women's rights.
OK, so we can still vote, there are still women holding political office and owning property, at least we haven't been pushed back to the 18th century, am I right? But given that that's about the only positive I can pick out of the situation, it's definitely proof that this is not a good situation. Plus, it's all the more jarring because the last occupant of the White House was such an avowed feminist. Trump, on the other hand, has done nothing to advance women's rights, plus a number of things to roll them back.
This isn't going to be an enjoyable list to read, but you've got to do it anyway to remind yourself to keep fighting. After all, if the president isn't going to fight for progress, women and their allies everywhere are going to have to do it despite him. Here are nine ways that Trump has made women's lives more difficult in his first 50 days in office alone.