'To All The Boys' Star Noah Centineo Was In Camila Cabello's "Havana" Video & We All Missed It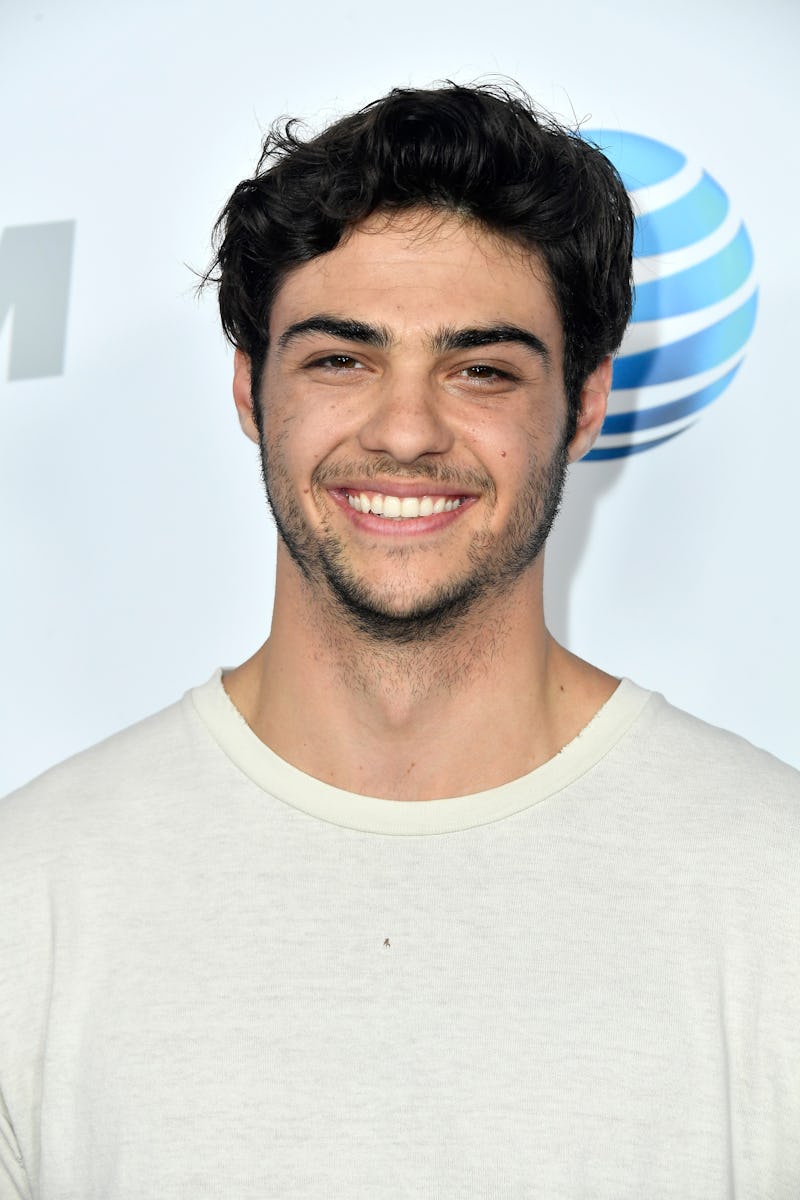 Frazer Harrison/Getty Images Entertainment/Getty Images
Camila Cabello won big at the VMAs last night. Her video for "Havana" won the Video of the Year award, and she won the Best New Artist award, too. But if you're rewatching the award-winning video to celebrate, you might notice something new. Noah Centineo was in the "Havana" video, which means there's just another reason to adore To All The Boys I've Loved Before's Peter Kavinsky.
Centineo, who swept viewers off of their feet as Peter Kavinsky in Netflix's newest high school rom-com, recently shared how excited he was to be in the video during an interview published Monday. When asked how he landed the part in the video, the actor told Vulture,
"My manager calls me one day, like, 'Hey man, we've got this opportunity for you to be in a music video. I don't know if you're going to want to do it …' I'm like, 'Well, who is the artist?' He said Camila Cabello, 'Havana.' I was like, 'Dude you don't even know. My sister just showed me this song like a week ago, I love this song, I am in 100 percent.'"
In the "Havana" video, Centineo appears in the movie within the video, dancing with Cabello before kissing her in an alley. "You love me," Centineo's character says to Cabello's in the clip. "I do love you," she responds, "but I love me more."
That's not the end of the story, though. Cabello's character Karla, who's watching the romance play out on screen, isn't satisfied with the movie's ending, so she decides to create her own story. And that mission involves dancing in the street with a bike messenger, who also happens to be played by Centineo — swoon.
Centineo told Vulture of filming the video:
"I get there and they put me in this incredible suit. They give me gold rings and necklaces, my hair is slicked back, and I look all Cubano. And then they take me to set and Camila is there, and she is, like, the kindest, smallest, most loving creature ever. She had so much energy."
The video was first uploaded to YouTube in October. But since the release of Netflix's latest rom-com, it looks like fans have a renewed interest in the video and its male star. There are a number of comments from fans on the YouTube video about watching the video because of To All The Boys I've Loved Before and Peter Kavinsky, and those fans have also taken to Twitter to share their appreciation for this newly found "Havana"-To All The Boys I've Loved Before crossover.
The "Havana" video seems to be where fans are going as they desperately await a To All the Boys I've Loved Before sequel. But, Lara Jean and Peter seem to have their happily ever after in the movie, a new player could shake things up should a second film be brought to life. During the movie's credits, Lara Jean's former Model UN buddy John Ambrose shows up at her door, letter (and flowers) in hand. So there could definitely be a love triangle if Netflix decides to make the next movie in author Jenny Han's series.
Whatever happens with Lara Jean, though, fans will always love Peter for his smooth hot tub moves and his dedication to Korean yogurt. And in the meantime, Noah Centineo has some other projects in the works. He'll appear in the upcoming Netflix movie Sierra Burgess Is a Loser. And according to his IMDB page, Centineo also has three other movies coming up: Swiped, The Stand-In, and The Diary. Whether or not all of his other characters are as endearing as Peter Kavinsky, it's nice to know that Centineo will still be in the spotlight for plenty of time to come. And even if that doesn't work out, we'll always have "Havana."