Noah Centineo Is Going Full Horror In The New 'Tagged' Season 3 Trailer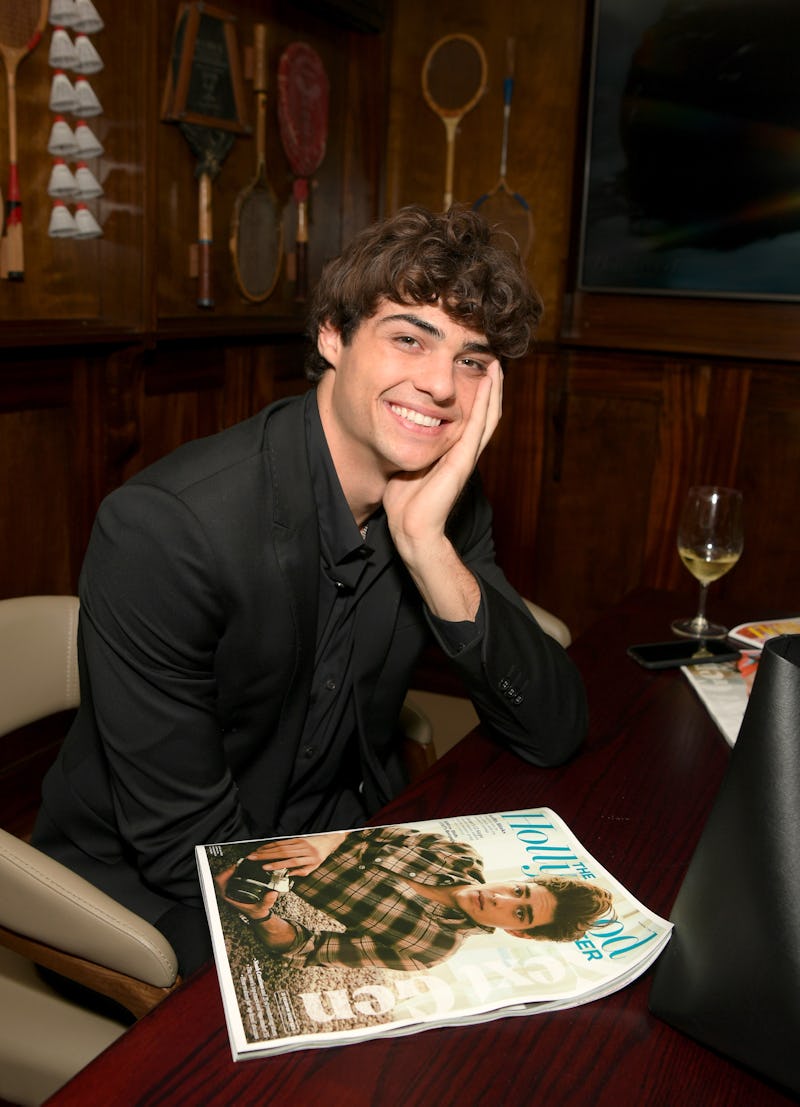 Emma McIntyre/Getty Images Entertainment/Getty Images
Gracing millions of people's screens this summer, Noah Centineo made a very striking impression in his first Netflix movie, To All The Boys I've Loved Before. In it he plays a pretty suave and confident jock with a name probably tweeted and uttered more than any other's this summer: Peter Kavinksy. The rom-com earned him the title of Internet Boyfriend, but Noah Centineo's new T@gged trailer shows that he's ready to leave rom-coms behind, at least for now.
Posted on Nov. 28, the Season 3 trailer for the AwesomenessTV show, T@gged, previews brand new scares for the dark and twisted series. The show's third season will premiere on Hulu on Dec. 7, different from the last two seasons, which streamed on the now-defunct go90 service. But, despite a change in network, it's safe to say it will continue to be focused on the internet and the risks social media pose to your privacy.
The series started Seaon 1 with three girls — Hailey (Lia Marie Johnson), Rowan (Lulu Antariksa), Elisia (Katelyn Nacon) — getting tagged in violent videos, which eventually lead to a stalker going by the username Monkeyman. Monkeyman followed them around, posting videos of their houses, and even got a video of him watching one of the girls sleep. It ended with s deadly party that resulted in the culprit being shot.
Noah Centineo's first appearance in the series was in Season 2 as Hawk Carter. Hawk shows up as Hailey's tutor, after all that original stuff went down with Monkeyman. She was in a low place, and Centineo's character tried to help her get back on track, launching a Hailey-Hawk ship among fans. However, she supposedly runs away at the start of Season 3, according to the trailer, leaving Hawk at a loss.
Now in Season 3, the online antics are not stopping. By the looks of the trailer, it's not only going to get just as dark as the rest, but it actually looks like some creepy supernatural stuff might kick in too (if the urban legend of MrMT wasn't enough, there are girls floating on walls too).
Centineo obviously made a huge name for himself in the rom-com genre this summer, playing a sweet, ideal boyfriend in not one, but two Netflix movies (TATBILB and Sierra Burgess is a Loser). But love stories aren't the only movies he's interested in making. In an interview with The Hollywood Reporter, Centineo explained that he won't be doing rom-coms forever. This is only the beginning. "Everything I have done, everything I have lined up are stepping stones," he said. "I'm not anywhere near where I want to be."
In a separate interview with IndieWire, Centineo got a little more in-depth at the types of films he wants to eventually do. "I'd like to do auteur pieces, something more existential and heavy," he said. "It's possible that like romantic drama would be a cool way to segue into other genres. I'm really into Gaspar Noé's work. I'm really into the Coen brothers, and the Nolan brothers." He also said he'd love to work with his look-alike Mark Ruffalo and Robert Downey Jr. Marvel, you listening?
For now, T@gged seems like the perfect project for the actor to venture out of that rom-com zone and do something a little more thriller-like. And if that means fans will have to say goodbye to Peter Kavinsky and hello to horror, then so be it.