North Carolina Is Officially Passing HB142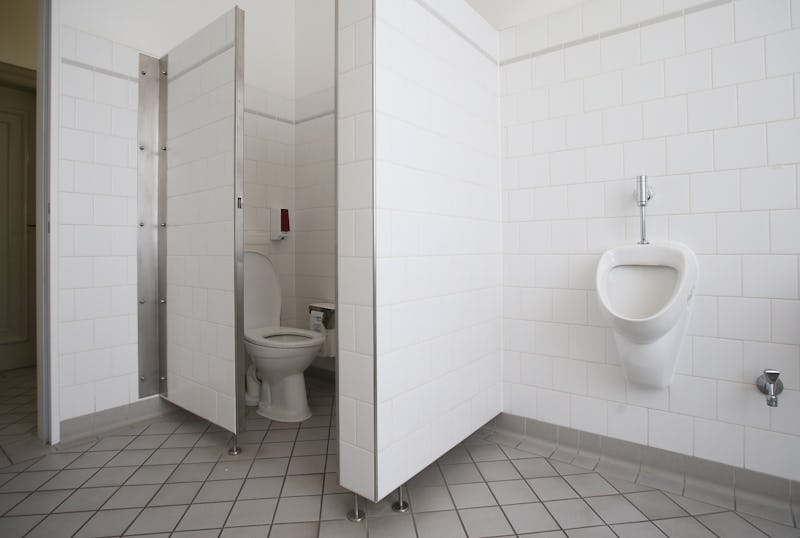 Sean Gallup/Getty Images News/Getty Images
In a 70-48 vote Thursday, North Carolina's House of Representatives passed HB142, a so-called compromise measure designed to repeal HB2, a controversial bathroom bill that was signed into law last year. The compromise bill, which many LGBTQ advocates argue falls short of protecting transgender people from discrimination, now heads to the desk of North Carolina Gov. Roy Cooper, who has previously said he would support the legislation.
Hours after lawmakers in North Carolina's state Senate passed HB142 in a 32-16 vote following brief discussion Thursday morning, the legislation cleared the state's House of Representatives, despite being harshly condemned by some conservative and liberal members of the General Assembly. Hailed as a compromise bill, HB142 has failed to fully appease groups on either the left or the right.
Although HB142 repeals the controversial HB2, it also institutes a temporary moratorium on local governments' ability to pass non-discrimination ordinances until 2020 and stipulates that the regulation of "access to multiple occupancy restrooms, showers, or changing facilities" be done only by state legislatures.
LGBTQ advocates have criticized HB142 for failing to fully repeal HB2 and for leaving the state's LBGTQ community with no ability to seek legal protections from discrimination from local government for at least four years.
"A deal that leaves out LGBT North Carolinians, and particularly transgender people, should be no deal at all," said Simone Bell, the Southern Regional Director for Lambda Legal, in a statement. "It is shameful to stamp a start date on equality."
Legislators behind the new bill seemed undeterred by the bipartisan criticism it had received. "Compromise requires give and take from all sides, and we are pleased this proposal fully protects bathroom safety and privacy," Republican lawmakers Sen. Phil Berger and Rep. Tim Moore said in a joint statement issued earlier in the week.
Many have viewed North Carolina legislators' move to rush HB142 through as a last-minute attempt to prevent the National Collegiate Athletic Association (NCAA) from rejecting the state's requests to host NCAA championship events through 2022 as a means of boycotting the state over HB2, a controversial law that restricted which bathroom or locker room facilities transgender people could use. Since it was signed into law by former North Carolina Gov. Pat McCrory in March 2016, HB2 has made the state the target of severe criticism and costly economic backlash due to boycotts the NBA, the NCAA, Bruce Springsteen, and Cirque du Soleil among others. According to a recent analysis by the Associated Press, boycotts over HB2 could have cost North Carolina more than $3.7 billion in business revenue over the next 12 years.
HB142 will now head to the desk of Roy Cooper, North Carolina's recently elected Democratic governor. Although Gov. Cooper has admitted HB142 is "not a perfect deal," he has praised the bill as a move that "begins to repair our reputation" and signaled he would sign it.