An NYPD Cop Was Fatally Shot While Sitting In Her Patrol Car — REPORT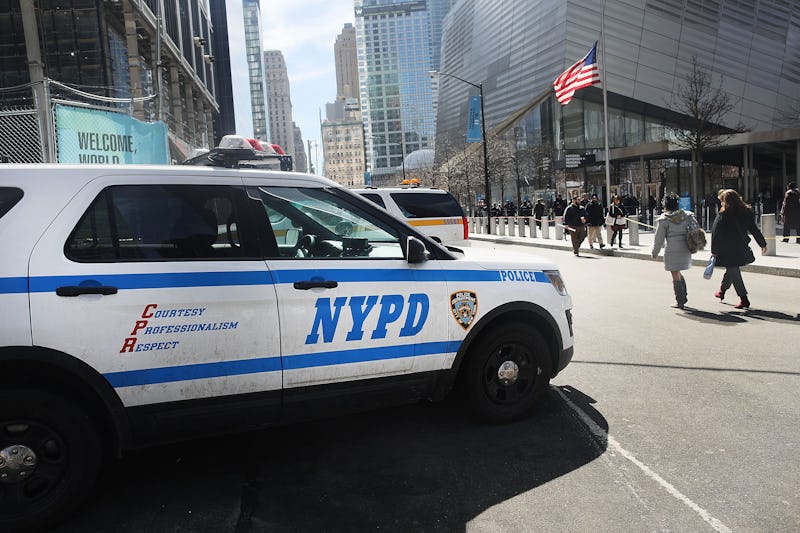 Spencer Platt/Getty Images News/Getty Images
Officials confirmed Wednesday morning that a New York City police officer died after being shot in what was called a "clear assassination," the Associated Press reported. NYPD Commissioner James O'Neill named the officer on Twitter as Miosotis Familia and called the killing "an unprovoked attack on cops assigned to keep NYers safe." The suspect was shot and killed after he pulled a gun on other officers while fleeing the scene.
Familia, a mother of three who had served on the force for 12 years, was parked in the Fordham Heights neighborhood of the Bronx when at about 12:30 a.m. the assailant approached the vehicle and shot her in the face; her partner radioed for backup.
"Shots fired! 10-85!" her partner shouted, using the code for an officer down, the AP reported. "My partner's shot! My partner's shot! My partner's shot! Hurry up central!"
Familia was then transferred to a nearby hospital where she succumbed to her injuries just hours later. Her family, including all of her three children, were notified overnight of the attack and were at the hospital when she passed away. Commissioner O'Neill focused on the surviving children in his remarks on Twitter: "Keep her family in your prayers."
Local media reported that thousands of NYPD officers came to St. Barnabas Hospital on Wednesday to pay their respects. CBS New York reported that some officers gave a final salute as her body was transferred from the hospital to the medical examiner's office in Manhattan. She was 48.
Mayor Bill de Blasio spoke with reporters Wednesday, praising Familia and the other officers involved in the response.
She was on duty, serving this city, protecting people, doing what she believed in and doing the job she loved. After this sudden and shocking attack, her fellow officers came to her aid immediately.
Despite having labeled the attack as an assassination, police are still investigating a possible cause or motive for the shooting. There are no known connections between Familia and the alleged shooter, 34-year-old Alexander Bonds, and police say surveillance footage shows him walking up to the scene "with purpose," AP reported. He was on parole for a robbery offense in Syracuse, New York, since 2013.
Bonds was killed fleeing the scene after a short standoff with police. A bystander was also shot in the stomach during the standoff but is in stable condition.
Familia's death brings the number of officers killed nationwide this year up to at least 65.