Michael Slager Pleads Guilty In Walter Scott Shooting Case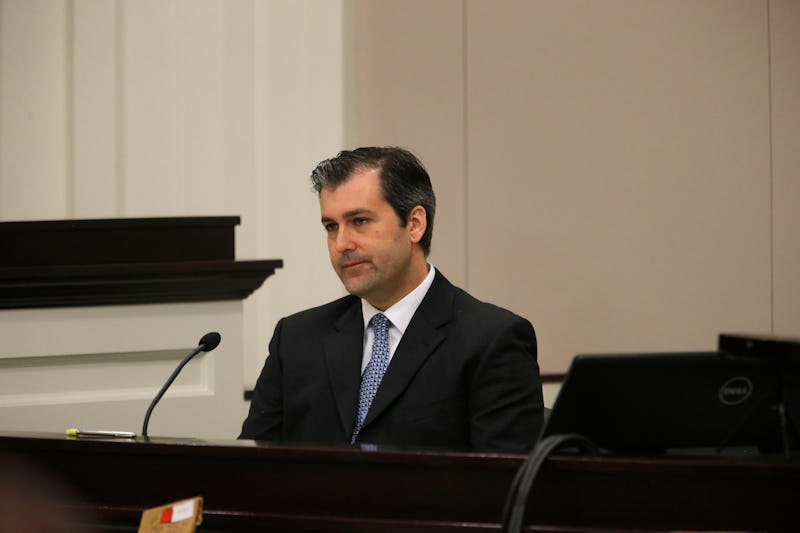 Pool/Getty Images News/Getty Images
According to the Associated Press, former South Carolina police officer Michael Slager pleaded guilty to violating the civil rights of Walter Scott, the man he shot and killed near Charleston. The plea comes more than two years after the incident occurred in April of 2015. Now, the plea he has entered in the federal civil rights case could start to resolve both the federal and state charges that he faces.
At the time of the incident, Slager worked for the North Charleston Police Department. According to dashcam video footage, Slager pulled Scott over for having a brake light out. As the incident escalated, video from a bystander shows Slager shooting Scott from behind as Scott tried to flee. Scott was 50 years old.
Days after the incident and the video surfaced, Slager was fired from the police department. Eventually, Slager faced federal civil rights and state murder charges, according to The Washington Post. His guilty plea on Tuesday pertained to the federal civil rights charge, which his lawyer reportedly described as "using excessive force," according to the Post. According to The Los Angeles Times, two other federal charges and the state murder charge will be dropped as part of a deal that involved the guilty plea.
With the plea and the deal, Slager will avoid a jury trial, but he could still face harsh sentencing. A judge with the Federal District Court of South Carolina will determine Slager's sentence at a later date, but he could face life in prison and up to $250,000 in fines. Of course, his sentence could be lighter, since he made a deal to dismiss the potentially more serious murder charge. In fact, as part of the deal, federal prosecutors have reportedly agreed to argue for less than the maximum sentence.
Slager's sentence will remain a mystery for now. Although he officially entered his guilty plea on Tuesday, a date was not set for his sentencing. With the sentence still unknown, reactions to Slager's guilty plea from the public were mixed. In particular, some questioned what the sentencing would look like under Jeff Sessions, the Trump administration's controversial attorney general. Sessions has faced allegations of racism at previous points in his legal career.
Regardless of the prosecution team and the deal, the judge in South Carolina will have the ultimate say in Slager's sentencing. For now, Slager's plea has reignited the ongoing debate over police brutality and the aftermath of violent incidents.