More Officers Involved In United Incident Put On Leave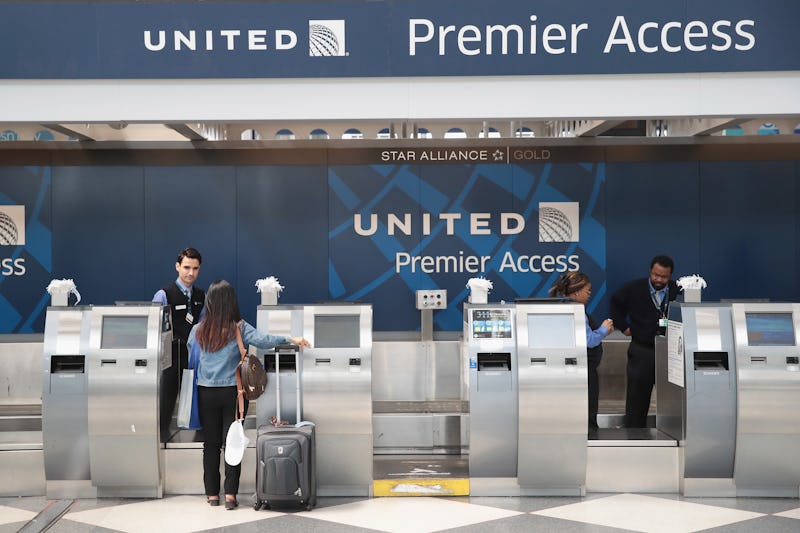 Scott Olson/Getty Images News/Getty Images
According to a report from Reuters, the Chicago Department of Aviation has placed two more officers involved in the United Airlines dragging incident on administrative leave. The incident took place earlier this week, when 69-year-old Dr. David Dao was dragged off a United Airlines flight due to overbooking, setting off one of the biggest scandals and public relations disasters in the company's history.
As CBS News Chicago reports, a spokesperson for the Chicago Department of Aviation, Karen Pride, explained the additional actions taken against a pair of officers. Specifically, she confirmed that two more officers have been placed on leave while the department continues its review of what happened and why.
The Chicago Department of Aviation continues reviewing the details surrounding the incident. As part of our review, two additional officers have been placed on administrative leave until further notice.
The union representing the two officers reportedly prohibits their names from being revealed, so no new information about who precisely was involved has come out. It does, however, increase the total number of people who've been placed on leave in the aftermath of the high-profile, mega-viral controversy to three.
United Airlines CEO Oscar Munoz gave an interview to Good Morning America on Wednesday morning in which he expressed "shame" at the sight of the video of Dao being dragged off the flight, and insisted that it wouldn't happen again:
It's not so much what I thought, but what I felt. Probably the word shame is what comes to mind. You know, as I think about our business and our people, the first thing I think is important to say is to apologize to Dr. Dao, his family, the passengers on that flight, our customers, our employees. That is not who our family at United is.
Munoz's words were a far cry from what he wrote in the immediate aftermath of the incident. An internal email from him to United employees sent the same day as the incident referred to Dao as "disruptive and belligerent," and said the officers "were left with no choice."
Dao, for his part, seems to be readying himself for legal action. According to NBC News, he's already filed an emergency bill of discovery in an Illinois court, aimed at requiring United to preserve any documentation of the incident, including passenger and crew manifests and any surveillance video.