Old Navy's Entire Store Is Half Off, So You Can Stock Up On Summer Staples For Less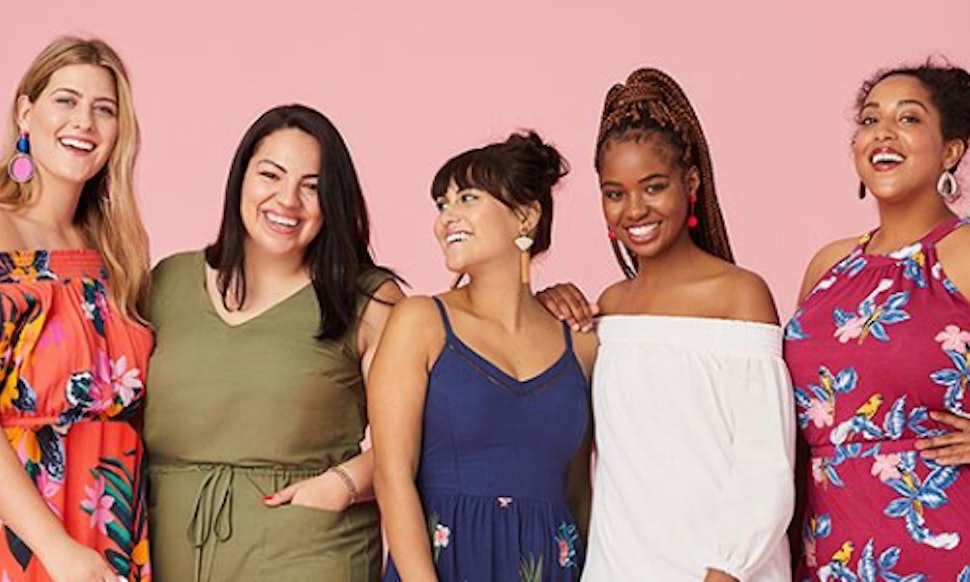 Old Navy Instagram
Summer is officially here, which means sleeves are shoved to the back of the closet and pants are optional. Thankfully, Old Navy is having a half off of everything sale, so you can stock up on all the staples of the season. Think: dresses for $15, tees for $10, and tanks for $5. Grab your wallet and get to shopping, because a sale like this won't be around for long.
If you're looking for a reason to stock up on a new summer wardrobe, this is it. Old Navy is slashing prices on the entire website to celebrate summer. That's half off of dresses, tanks, jumpsuits, tees, and everything in-between. And when the brand says every single item, it means it.
While there are tons of men's and children's styles up for grabs as a part of the sale, it's the women's section that it stocked full of the best deals. Items start at just $5, and there are hundreds of styles to choose from. Bathing suits, off-the-shoulder tops, and short — oh my.
The website doesn't say how long the sale will last, but Bustle reached out to the brand. Just to be sure, you should probably stop reading this and go shop right now.
Out of all the items up for grabs, the best deal is on the dresses. Because, you know, they are the official uniform of the season. You can snag tons of different options for $15 and under. Read: the option to have a dress for every single summer occasion is now easier than ever.
With hundreds of items on the site, shopping can be a little overwhelming. Here are some of the best $15 and under dress options to make you shopping a little bit easier.
1. Striped Tee Style
Old Navy
Not every single dress has to be for a special occasion. One that you can throw on for any event is also a staple. Whether you're looking to toss it on for a day at the beach or go on a casual date night, these stripes won't let you don't.
Buy Now
2. Banana Print
Old Navy
Would it be summer if this print wasn't somewhere in your wardrobe? Rhetorical question. This casual dress takes the trendy print and flips it to black and white, so it will match with all of your summer accessories. Oh, and it comes in petite and tall sizing as well.
Buy Now
3. Pink Floral Bodycon
Old Navy
All this color for not a lot of print. The fit of this dress makes it slightly more formal, but there really are no rules when it comes to dressing. It's also available in three other prints. You're welcome.
Buy Now
4. Tie-Neck Dress
Old Navy
Wear it open, closed, or any other way you'd like. The printed top is casual, but still a whole lot of fun. It comes in sizes extra-small to XXL and in petite and tall fits. You know, so you and all of your friends can have the same one.
Buy Now
5. Little Blue Dress
Old Navy
Sorry little black dress, this blue one is taking over. This might just be a solid print, but it's definitely a staple. It's comfortable and versatile. You can't ask for more than that.
Buy Now
6. Sleeveless LBD
Old Navy
Speaking of little black dress, those are up for grabs on the website too. You can snag this one for just $15. The only catch is that it doesn't have sleeves.
Buy Now
7. Tie-Waist Option
Old Navy
If you're looking for a bit more structure, this is the option for you. Because not all dresses are meant to just be thrown on. Some need a little tie to really complete the look.
Buy Now
With hundreds more summer style to choose from, you might want to start shopping.