An Olympic Coach Was Suspended DECADES After Male Skaters Said He Abused Them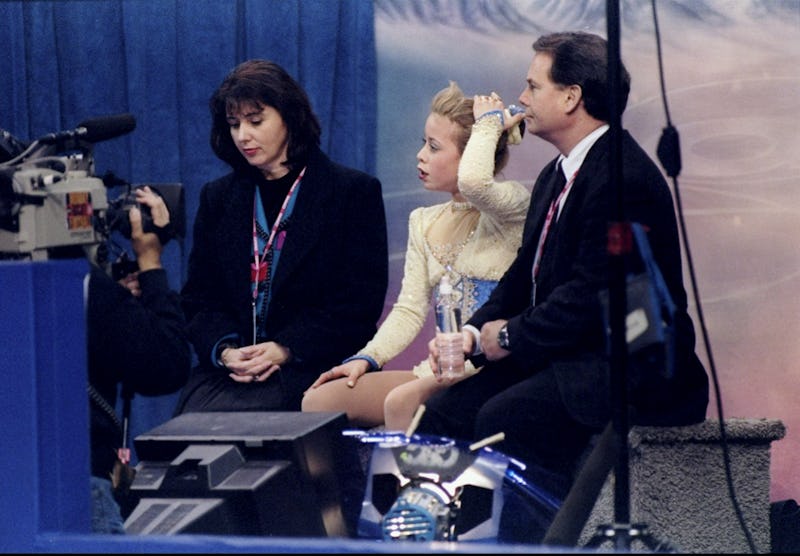 Jamie Squire/Getty Images Sport/Getty Images
Fresh interest in decades-old allegations of sexual misconduct have reportedly led to former Olympic coach Richard Callaghan's suspension from U.S. Figure Skating. Callaghan, who's best known for coaching Olympic champion Tara Lipinski, was quietly suspended Wednesday by the sport's national governing body as well as by the U.S. Center for SafeSport, which serves as the U.S. Olympic Committee's misconduct watchdog. Callaghan's suspension is reportedly the result of a new investigation into allegations of sexual misconduct first levied against Callaghan by multiple male skaters nearly 20 years ago.
"Richard Callaghan is prohibited from participating, in any capacity, in any activity or competition authorized by, organized by, or under the auspices of the United States Olympic Committee, the national governing bodies recognized by the United States Olympic Committee, including U.S. Figure Skating, and/or a Local Affiliated Organization of a national governing body recognized by the United States Olympic Committee," reads an entry posted Wednesday to U.S. Figure Skating's list of banned or suspended members. The list did not go into detail about the reason for Callaghan's suspension.
In a statement to ABC News, Callaghan said no one from either U.S. Figure Skating or the the U.S. Center for SafeSport had spoken to him to alert him to the suspension. "I have not been given any information about this so I really can't make a comment," Callaghan said, per ABC News. "No one's notified me, I just saw a note on a website somewhere."
According to ABC News, Callaghan has been allowed to continue coaching for U.S. Figure Skating despite allegations of sexual misconduct being raised against him publicly in 1999. Those allegations included incidents that allegedly took place in the mid-'80s through the early '90s. Although Callaghan may be best known for coaching Lipinski to Olympic gold in 1998, he has also coached six-time national champion Todd Eldredge. Callaghan had been working with both champion skaters prior to the allegations being made public in 1999.
In 1999, Craig Maurizi, a former student of Callaghan's, told The New York Times his coach had "engaged in inappropriate sexual conduct" with him in 1978, when he was just 15 years old. Maurizi also alleged Callaghan later "abused his position of authority to initiate a full sexual relationship" with him in 1981 when he was 18 years old. At the time, Callaghan denied ever having sex or engaging in improper behavior with Maurizi.
The Times investigation also turned up a former coaching partner of Callaghan's who alleged that in 1986 three male skaters came to her to report witnessing or being on the receiving end of Callaghan's sexual advances. The former managers of a skating rink Callaghan coached at in San Diego in the early 90s told The Times two skaters had complained to them in 1991 about seeing Callaghan kissing an adult male student in the rink. The Times also spoke with two of Callaghan's former students, one of whom alleged Callaghan had exposed himself to him in 1992. The other claimed Callaghan had made sexual remarks to him in 1994.
However, according to The Times, a formal complaint had never been filed against Callaghan at the time of their reporting — Maurizi did go on to file a formal complaint against Callaghan with U.S. Figure Skating shortly after the Times report was published — and Callaghan denied all of the accusations, characterizing them as efforts "to blame him for unfulfilled careers."
In June 1999, some two months after The Times had gone public with the allegations against Callaghan, U.S. Figure Skating dismissed Maurizi's formal complaint, citing the organization's bylaws requiring such grievances be reported within 60 days.
Callaghan's suspension comes as Olympic gymnast Aly Raisman sues the U.S. Olympic Committee and USA Gymnastics for failing to protect her and other young athletes from being sexually abused by former USA Gymnastics doctor Larry Nassar. Nassar was sentenced to up to 175 years in prison after more than 160 women and girls spoke out about being abused and molested by him.