Olympic Skier Lindsey Vonn Burned President Trump With Just 13 Words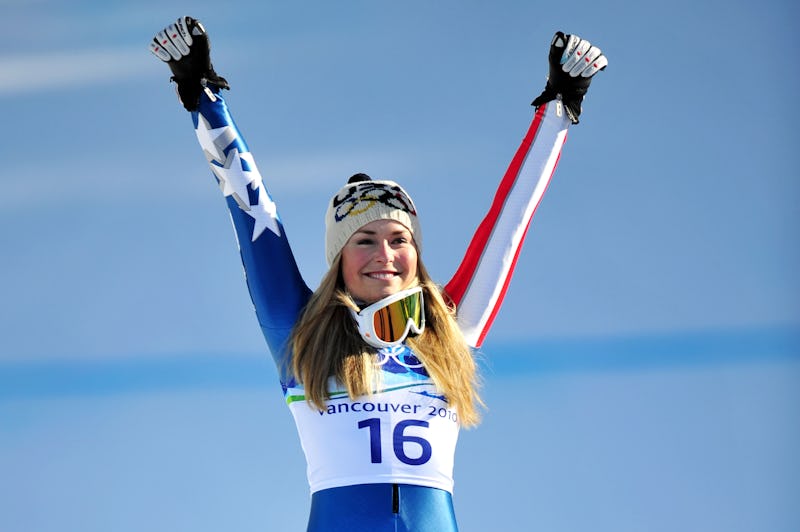 Clive Mason/Getty Images Sport/Getty Images
Although it will be her first Olympic Games since 2010, U.S. Olympic skier Linsey Vonn has no interest in representing Donald Trump at the 2018 Winter Olympics in Pyeongchang, South Korea. The two-time Olympic medalist recently voiced her unwillingness to compete on behalf of the president while training for the Games in St. Moritz, Switzerland. Instead, Vonn is looking to represent her fellow Americans.
"I hope to represent the people of the United States, not the president," Vonn said in an interview with CNN's Alpine Edge that aired Thursday. "I take the Olympics very seriously and what they mean and what they represent, what walking under our flag means in the opening ceremony."
But it wasn't just President Trump whom the athlete voiced some not-so-subtle criticism of during her interview with CNN. "I want to represent our country well," Vonn said. "I don't think that there are a lot of people currently in our government that do that."
Although the 33-year-old Olympian didn't go into detail about why she doesn't want to represent Trump when competing in the 2018 Winter Olympics this February, it appears she disagrees with some of his policies. Over the past year Vonn has dropped a few comments via social media that subtly highlight her criticism of some of Trump's policies and behavior.
In May, for example, Vonn shared an article regarding Trump's decision to slash federal funding for the State Department's Office of Global Women's Issues on Twitter with the caption, "What is going on??!!" In September, she tweeted "#standwithsteph" in reference to her support for Golden State Warriors player Stephen Curry. At the time Trump had revoked Curry's invitation to the White House via Twitter after the athlete had expressed some criticism of his rhetoric and policies. Most recently, Vonn retweeted something from Burton Snowboards asking folks to contact their Congressional representatives about opposing Trump's decision to reduce federally protected lands.
Vonn also said she would refuse an invitation from President Trump to visit the White House following the Olympic Games. "Absolutely not. No," Vonn said when asked if she'd accept the invitation traditionally extended by the president to members of the Olympic and Paralympic teams. "No, I won't go."
But Vonn isn't the only U.S. Olympic athlete who reportedly won't accept Trump's invitation to the White House. According to USA Today, Olympic free skier Gus Kenworthy and Olympic hopeful figure skater Adam Rippon both said they would turn down an invitation from Trump during interviews conducted in September.
"I have no interest in going," USA Today reported Kenworthy, an openly gay athlete, said in September. "That's a super small form of protest, but I didn't vote for this administration. I am not standing by any of the policies that they're enforcing and things that they're doing."
Rippon, a openly gay athlete and the 2016 U.S. national champion, said he would refuse Trump's invitation as he feels athletes have a responsibility as role models. "The way that the Trump administration I feel treats most of the citizens that voted in Hillary Clinton's favor is not a way that anybody should be treated," Rippon said, according to USA Today. "If I were invited to the White House, which I consider a great honor, I would not attend."
Olympic figure skating hopefuls Ashley Wagner and Nathan Chen have also reportedly said they would not visit the White House at President Trump's invitation.
While some Olympic athletes may be critical of Trump and his policies, don't expect them to openly protest the U.S. president at the Games. According to the Los Angeles Times, the Olympic Charter prohibits any kind of "demonstration or political, religious, or racial propaganda" in any Olympic venue or area.