Attention 'One Tree Hill' Fans: Chad Michael Murray Will Have A Wild New Role On 'Star'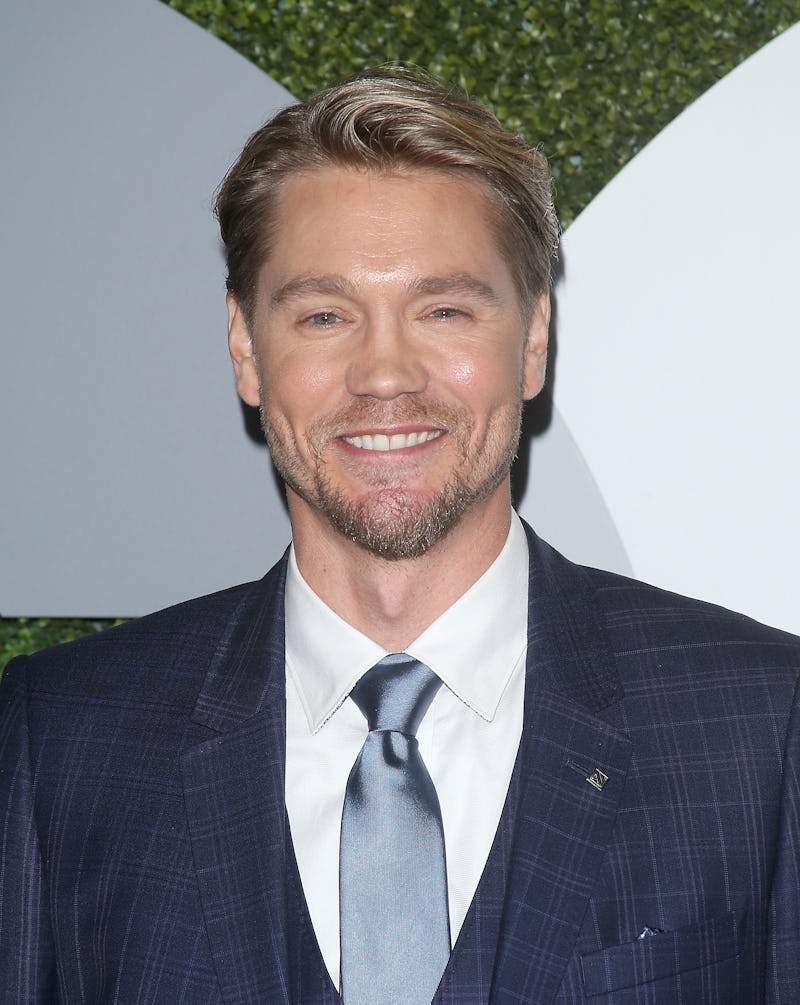 Jesse Grant/Getty Images Entertainment/Getty Images
For One Tree Hill fans, Chad Michael Murray will always be Lucas Scott. But the actor's come a long way since his days on the teen drama, and this upcoming role shows just how versatile he is. Chad Michael Murray will be in Star Season 3 as a real estate investor, Deadline reported Monday. And based on the way his character is described, it doesn't sound like he's a super standup guy.
According to Deadline, Murray's character, Xander McPherson, is "an opportunistic real estate investor who is involved in a toxic relationship" with Brandy Norwood's character, Cassie. And considering the fact that Cassie isn't exactly on the straight and narrow path, it stands to reason that Xander could be involved in organized crime, too.
Norwood joined the drama in its second season, playing Carlotta's younger sister. Star's second season ended with the sisters pointing guns at each other, with the sound of a gunshot permeating the air. But it looks like both of them survived the encounter — TVLine reported last month that Norwood will be a Star series regular in season 3. And the show probably couldn't go on without Queen Latifah, so it looks like Carlotta is safe. Plus, Deadline wrote last month that Star season 3 will be the "War of the Brown Sisters," so it looks like this feud is far from over.
Last season saw Cassie hit on Maurice while he was dating Carlotta, so having a new partner for Cassie seems like a step up for her character. But since Deadline calls her relationship with Xander "toxic," it sounds like that might not be the case after all. Murray won't be a series regular in Star's third season, but he'll be "heavily recurring," per Deadline. So it sounds like his character will definitely be a big part of the upcoming episodes.
Before Star, Murray has been in quite a few projects since One Tree Hill wrapped. Most recently, he played Sam Phillips in the CMT series Sun Records. And before that, Murray played SSR agent Jack Thompson on Agent Carter. He's also acted in the shows Chosen and Texas Rising. And Murray had a brief but memorable appearance on Scream Queens as Chad Radwell's brother Brad Radwell.
Murray is also starring in an upcoming Hallmark Christmas movie, The Wise Men, which should make One Tree Hill fans happy. Hallmark Christmas movies have become a sort of tradition for One Tree Hill alumni. Murray's former costars Danneel Ackles, Hilarie Burton, Robert Buckley, and Antwon Tanner are all co-starring in a different Hallmark Christmas movie, Entertainment Weekly reported. So, basically, the Hallmark Channel will be the network to watch for One Tree Hill fans this winter.
And if, for some reason, creepy murder stories are more your speed than lighthearted romantic comedies, Murray is also acting in the upcoming horror movie Camp Cold Brook. The actor's recent credits have something for every kind of One Tree Hill fan. But if you're still feeling nostalgic, the show's full run is streaming on Hulu, too.