Oh Yes, Oprah Is Joining '60 Minutes'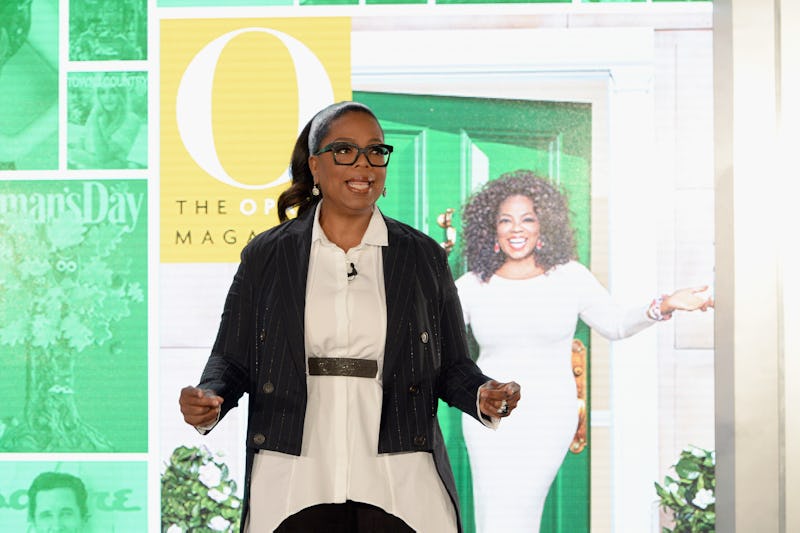 Ben Gabbe/Getty Images Entertainment/Getty Images
The other day I was watching that vintage clip of Oprah Winfrey meeting Mary Tyler Moore (AKA a perfect woman being overwhelmed by another perfect woman), and it made me wonder how we've been getting by without Oprah. Well, now we don't have to. On Tuesday, it was announced that Oprah is joining 60 Minutes as a special contributor. Dear God, this could not come soon enough. Actually, it literally can't come soon enough, because, if you're concerned about when Oprah will make her 60 minutes debut exactly, it'll be a while.
The icon is slated to make her first 60 Minutes appearance this fall, which only really works out if we, as a nation, can make it to fall. But if we can power through 'till then, I'm incredibly excited, although certainly not nearly as excited as the show's executive producer Jeff Fager.
Of the addition of Oprah, Fager had this to say:
There is only one Oprah Winfrey. She has achieved excellence in everything she has touched. Her body of work is extraordinary, including thousands of interviews with people from all walks of life. She is a remarkable and talented woman with a level of integrity that sets her apart and makes her a perfect fit for '60 Minutes.' I am thrilled that she will be bringing her unique and powerful voice to our broadcast.
Same. Of course, if you do need to catch Oprah sometime before then, there are ways of executing that. Even though the end of The Oprah Winfrey Show in 2011 led to less exposure, the broadcasting giant still has her hands in many jars. You can still hear the word of Oprah through O, The Oprah Magazine and its online companion Oprah.com, and you can always catch reruns on OWN, the Oprah network (provided you actually have cable). Beyond that, Oprah can be found in about 600 different Weigh Watcher ads, having lost 40 pounds on the diet and joining as the company's third largest shareholder in 2016.
But, when it comes to catching Oprah, the real, modern Oprah out and about and on our television screens, it's hard to do. She's been busy running the empire from her throne, and, every once in a while she emerges to spread her wisdom, like when she was keynote speaker at the 2016 ESSENCE Festival. It still doesn't feel like enough, especially during these tumultuous times when we could use a brilliant, giving, strong woman like her in the public eye.
So I'm stoked to see Oprah use that unique and powerful voice on our screens again. I'll stay tuned for a formal debut date, but, again, it seriously couldn't come sooner.