Still Need Solar Eclipse Glasses? Take Advantage Of Overnight Shipping From These Stores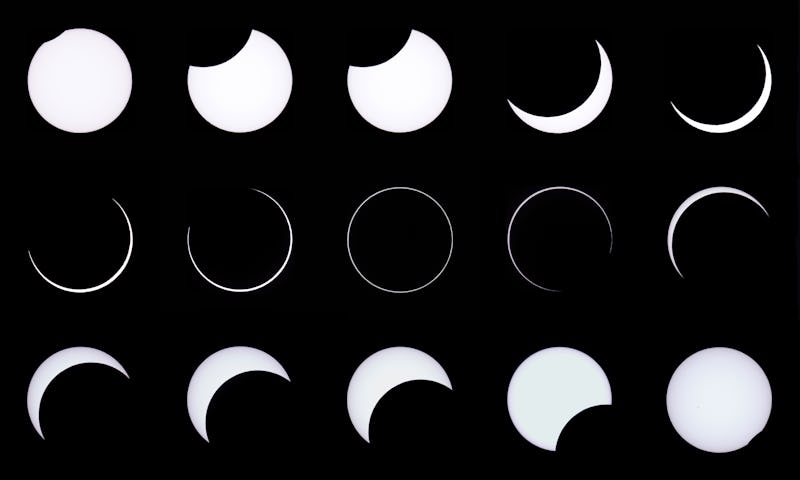 ALEJANDRO PAGNI/AFP/Getty Images
Are you desperate to watch the eclipse? Would you prefer not to burn your eyes to a sizzling crisp? Are you an avowed procrastinator? If you answered yes to all of the above, your best bet to retain your eyesight is to overnight solar eclipse glasses to your doorstep before the sun dims across the country on Aug. 21. This close to the big day, more than a few online stores have run out of stock, and physical locations are hit-or-miss. But there are still options — especially if you're willing to pay for them.
Astronomers have dubbed tomorrow's event, in which the moon will pass in front of the sun for several minutes, the Great American Solar Eclipse. Eclipses themselves aren't all that rare; the last total solar eclipse to take place over the continental Untied States was in 1979. What makes Monday special, though, is that Aug. 21 marks the first time in 99 years such an event has spanned the country from coast to coast.
Appropriately, Americans are losing their minds over the eclipse. Stores all over the country have reportedly sold out of eclipse glasses, and hundreds, if not thousands, of public and private events are planned for Monday.
Whether you're in the path of totality or getting a partial view of the eclipse, protecting your eyes is of paramount importance. The clock is ticking, but there's still time to have eclipse glasses shipped overnight from a few reputable sellers, including those listed below. Happy viewing!