A New Paris Hilton Album Is On The Way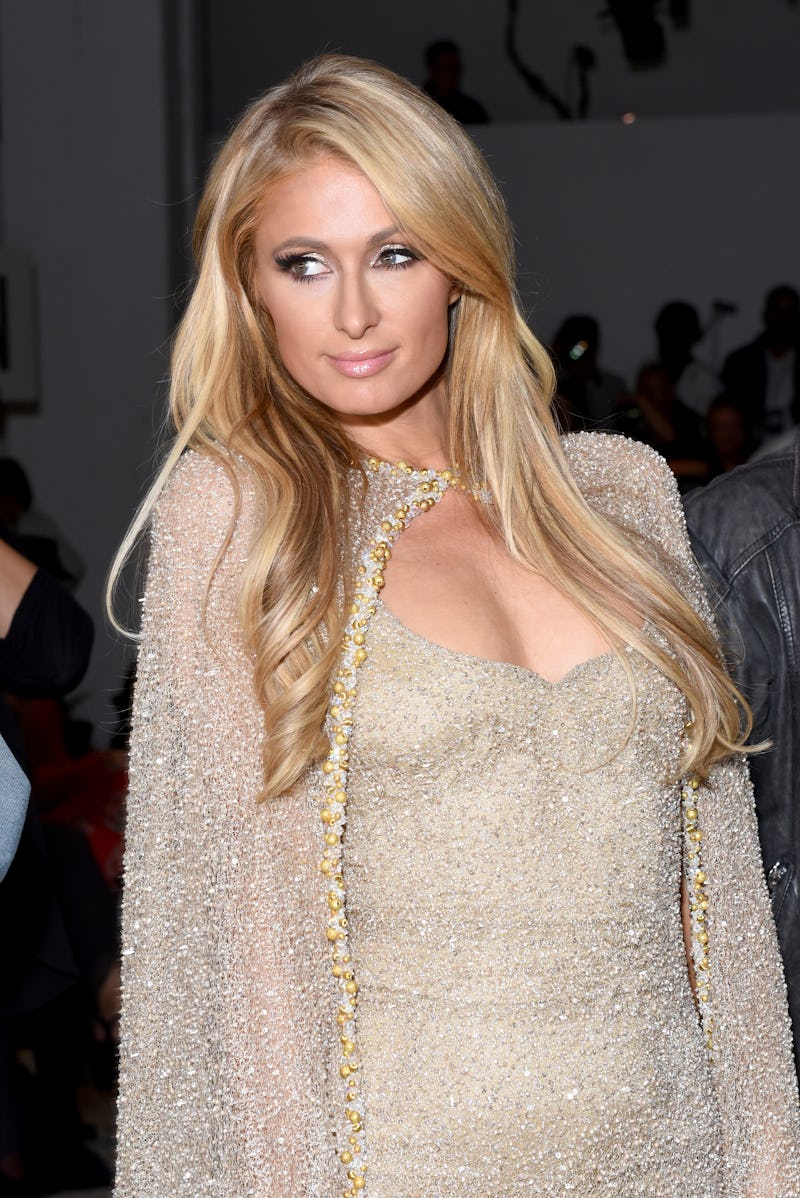 Presley Ann/Getty Images Entertainment/Getty Images
Get ready for some of the weirdest news you'll read today: Paris Hilton is releasing new music. Yes, you read that right. Hilton, who released the instantly iconic single, "Stars Are Blind", in 2006, is coming out with a second album. If her new music is anything like her previous hit, it will undoubtedly have a lot of fans.
In an interview with Time, the heiress revealed the news that she was working on some new tunes. According to the publication, Hilton's recording another album, which will have a "whole new sound" with many different pop music influences from Michael Jackson to Katy Perry. She didn't reveal any other details about the album, such as a release date, but music seems to be a big focus for the former reality star right now. She's a very popular DJ and said in the interview that she's in the music scene purely for the music. It will be definitely be interesting to see what she comes up with for her next album.
This won't be Hilton's only recent musical release. When she's not busy being a DJ at some of the hottest clubs in the world, she's been releasing some catchy singles. She released "Come Alive" in 2014 and "Good Time" in 2013, which featured Lil Wayne. She also released the song, "Summer Reign", in July of 2017 to coincide with the release of her new fragrance, Rosé Rush. Maybe these songs will find their way onto Hilton's upcoming album?
The socialite/DJ has talked about making another album before and gave some insight into how she forms some of her catchy tracks. In an interview with Rolling Stone in 2013, Hilton spoke about her inspiration and what could be expected in an upcoming album. She said, "I draw from my own personal experiences. I've traveled the world. I wanted to write songs that were fun. And I also want to write songs people can relate to." Sounds like fans can expect a lot of fun, relatable songs for the upcoming, still untitled album.
Hilton's latest album would be the long-awaited follow-up to her 2006 album Paris. The album was "so hot" and paved the way for other reality stars like The Hills' Heidi Montag and Kim Kardashian (any "Jam (Turn It Up)" fans out there?) to try their hand at releasing some tunes, as well. None of them could really compete with Hilton's catchy and actually popular, "Stars Are Blind", though. The song even reached #18 on the Billboard Hot 100 chart. In case you want to know what a true bubblegum pop hit sounds like, check out Hilton's music video for "Stars Are Blind" below.
Fans of Hilton (or just "Stars Are Blind" fans) will be glad to hear that her upcoming album may include a little bit of "Stars Are Blind" magic. The heiress revealed on Twitter that she's busy working on a remix of the track. Seeing as though Hilton's remix hasn't been released yet, maybe that means that fans will get to see it on her upcoming album. If Hilton does add the remix to her album, it will certainly please those who loved her most well-known song.
Fans will be eagerly awaiting Hilton's new album. Many were so pumped to hear that their might be another "Stars Are Blind" on the horizon with one fan even tweeting that "I need "Stars Are Blind 2.0" in reference to the news of an upcoming album. Come on, Hilton. Give your fans what they want!