79% Of People Working In Publishing Are White — But This Editor Is Trying To Change That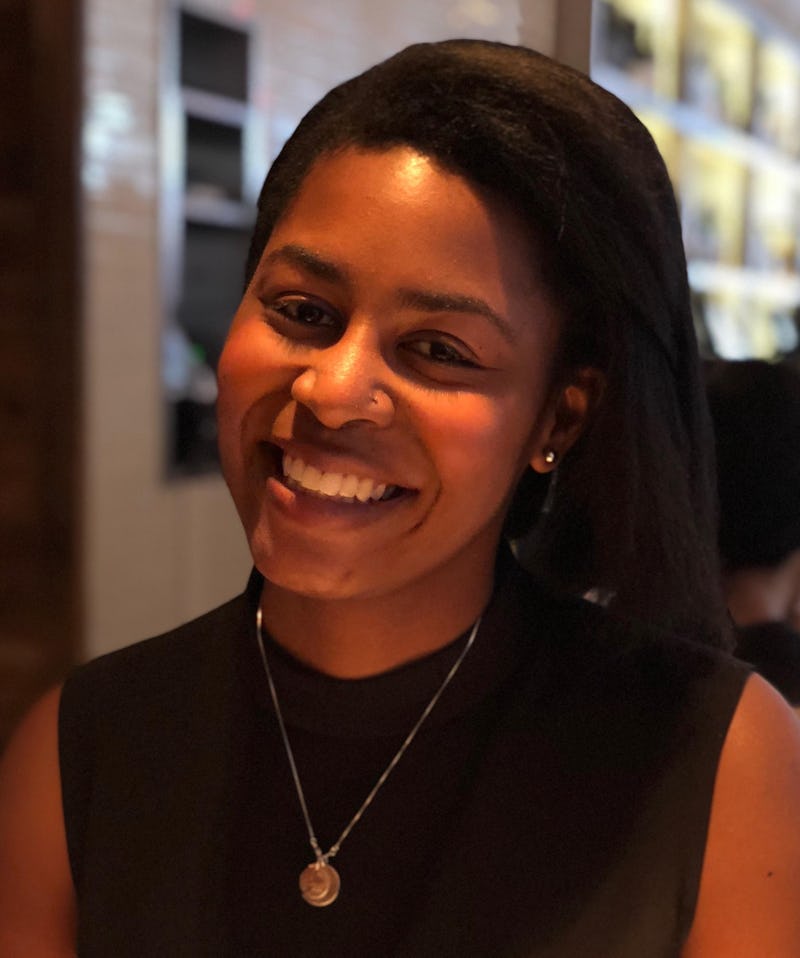 Photo courtesy of Mark Oshiro
For Patrice Caldwell, books and activism go hand in hand. The founder of the organization People of Color in Publishing — which started as a closed Facebook group for people of color who are working or want to work within book publishing — works each and every day to give POC the resources they need to make headway in the industry. On top of that, she's an associate editor at Disney-Hyperion, the books publishing arm of Disney, and a figurehead for the diversity movement in the industry. Yet none of that was necessarily her original career goal.
"I grew up in Fort Worth, Texas, and I was just your average voracious reader. So I had always loved books, but I was actually really into theater," Caldwell tells Bustle. "It was my mom who wanted me to pursue something more stable. So when I arrived at Wellesley [College], I got really into political science, and at the same time English and creative writing on the narrative nonfiction side. My dad was also a community organizer, so I grew up watching him do that, which obviously became a very important part of my story."
Caldwell knows firsthand that one moment can change everything, and she's bringing that spirit to both her online and offline work in the industry. The People of Color in Publishing Facebook is set up so that anyone who identifies as a POC and works or wants to work in the book industry (from journalists covering books stories to editors, publicists, and more) can join. The page is used to post information about open jobs, as well as post about meetups and other industry events — any one of which could change the course of a career forever.
And just a cursory glance at the industry's inclusivity stats — or lack thereof — proves just how crucial Caldwell's work is. According to a 2016 Lee & Low study, the publishing industry is still overwhelmingly white, with 79 percent of the overall industry identifying as white/Caucasian. And at the executive level, those numbers are even more damning, with a whopping 86 percent of executive employees identifying as white/Causcasian.
Below Caldwell discusses what first prompted her to launch People of Color in Publishing in the first place, what's up next for the group, and where she hopes to see publishing as whole in the next five years. If you're at all interested in the diverse books movement and the outsize impact that it is already having on publishing, Patrice Caldwell is a name you're definitely going to want to remember.