Two Great Actors Join 'House Of Cards' Season 5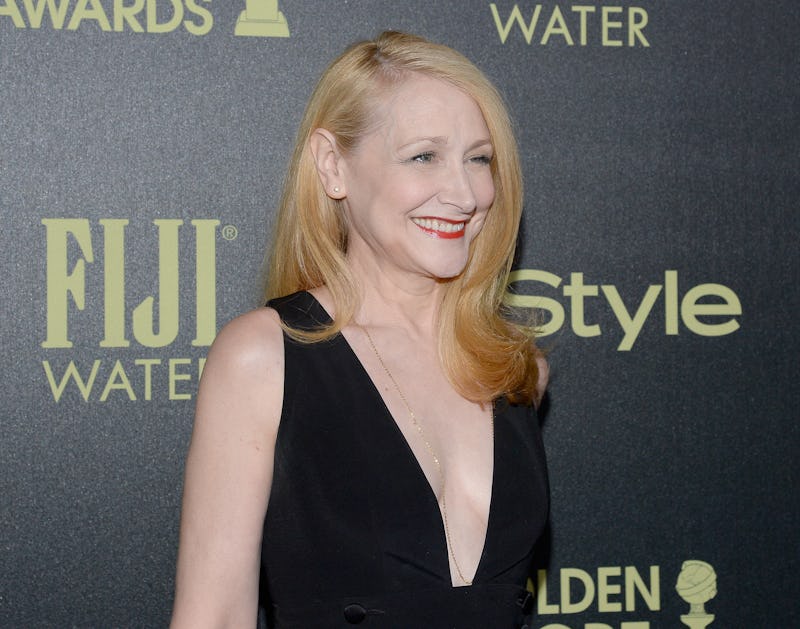 Kevork Djansezian/Getty Images
At this point, House of Cards has more than earned my loyalty through a combination of its consistency over four seasons, its incredible cast, the awards it's raked in, and its political drama and plot lines. But the Netflix show is taking things one step further: Patricia Clarkson and Campbell Scott are joining House of Cards Season 5. I was already delighted by the strong, complicated, competent portrayals of women over forty on House of Cards, from Robin Wright as Claire Underwood to Neve Campbell as Leann Harvey to Sakina Jaffrey as Linda Vasquez to Molly Parker as Jackie Sharp. So the addition of Patricia Clarkson, who's 57 and one of my favorite actresses in the game right now, has me all but swooning.
You might recognize Clarkson for her previous work in movies like Easy A, Vicky Cristina Barcelona, or the Maze Runner franchise, where she plays Ava Paige. Her previous TV work includes stints on some of your favorites, like Parks and Recreation, Broad City, and Six Feet Under. And, according to IMDb, Clarkson has five projects due out this year, in various stages of completion. Basically, 2017 is shaping up to be a big one for this newest member of the House of Cards cast.
For his part, Campbell Scott also joins the cast with an impressive resume in both television and movies. Most recently, he's shot a hefty 57 episodes of Royal Pains as Boris Kuester von Jurgens-Ratenicz and also had arcs in shows like Damages and Six Degrees. When it comes to movies, just like Clarkson, Scott has a recurring role in a franchise. He played Richard Parker in The Amazing Spider-Man series, and you might also recognize him from 2005's The Exorcism of Emily Rose.
In short, both of these actors are great additions, and I can't wait to see what they bring to whatever roles they're cast in, and the show overall, when House of Cards returns for its fifth season on May 30.