What The Kim Jong-Nam Murder Suspect Wore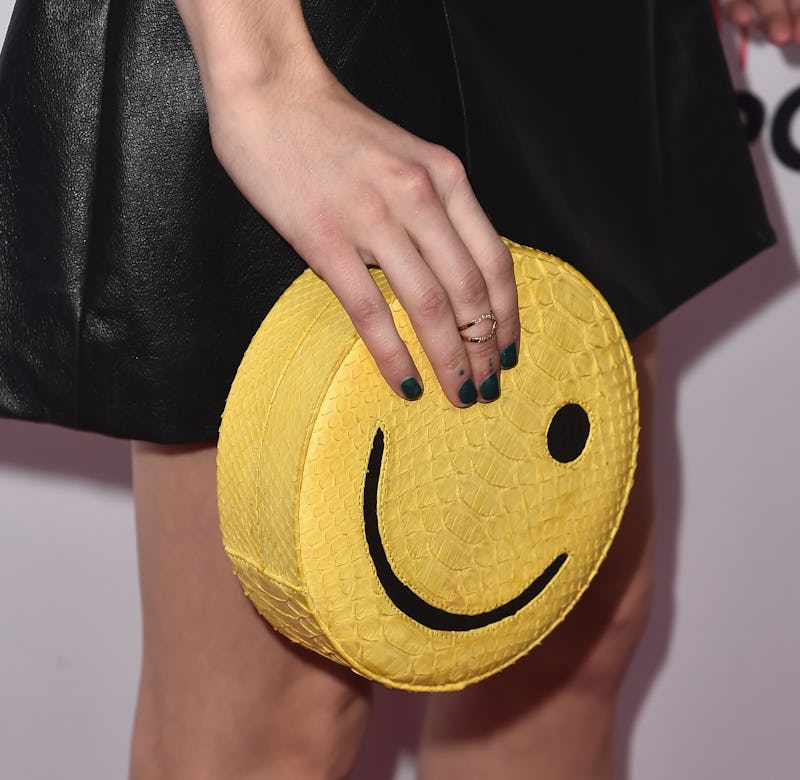 Alberto E. Rodriguez/Getty Images Entertainment/Getty Images
Thanks to decades of movies and comic books, the assumed uniform of an international spy assassin falls somewhere between tuxedo and PVC catsuit — but at least one person has decided to break with that pop culture tradition. According to The Telegraph, Kim Jong-Un's half-brother Kim Jong-Nam died this week after being poisoned at the Kuala Lumpur International Airport by suspected North Korean operatives. Shortly after the attack, one of the people suspected of killing him was caught on camera wearing a shirt that said "LOL," and the internet is freaking out about it.
The Telegraph reports that that person, a woman in her 20s, is now being detained by Malaysian law enforcement officers. And while there's still so much more about this story yet to unfold, many people are shocked and amused by the fact that someone carrying out a top secret murder mission would wear such a light-hearted shirt to do so. The whole situation is a very serious one, but who can blame people for pointing out the humor in it? As usual, Twitter was the main venue for people all over the world to express their reactions to the news as well as ask their many, many lingering questions.
Some People Were Impressed
Some Immediately Thought Of Art And Commerce
Some People Read It As A Sign Of The Times
Other People Just Had Questions
Though news about the assassination and suspects are still fresh, that didn't stop people from capitalizing on the story. The South China Morning Post reports that at least one online retailer temporarily listed a similar shirt online for $7,146 in Hong Kong dollars (according to Quartz, that's approximately $920 American). The listing has since been removed.
Aside from what she was wearing, people also seem to be struck by the fact that the suspect is a woman. But people's fascination with female assassins is nothing new. Rather, it's that choice of assassination day wear that will remain the centerpiece of this story for a long time.
It's not clear yet who the people responsible for Kim Jong-Nam's murder are or what their motives may be. But authorities have their suspicions. The Telegraph noted that the North Korean leader had reportedly tried to assassinate his estranged half-brother at least one time before. Kim Jong-Nam, who was born in Pyongyang, was on his way from Kuala Lumpur to his home in Macau when the attack took place. More and more details are bound to come out in the coming days, but no doubt the LOL shirt will continue to stand as the the lightest aspect of the whole thing.