These Gemstone Highlighters Are Infused With Actual Healing Crystals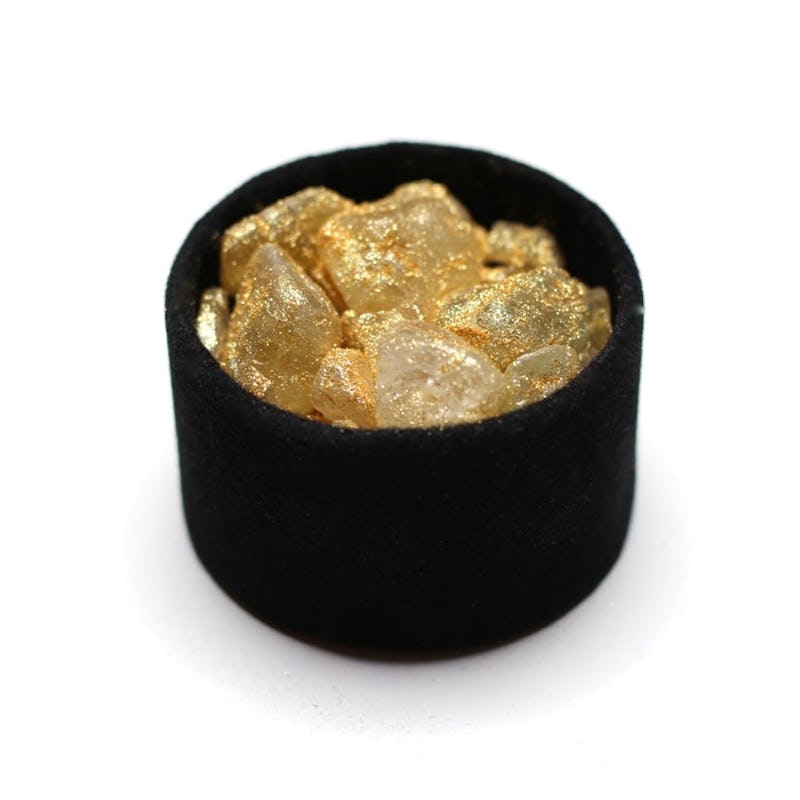 Peridot Cosmetics
Highlighters have been the beauty world's current obsession for over a year now, where our feeds, YouTube channels, makeup aisles, and bathroom drawers have been inundated with palettes, sticks, creams, and powders that promise to make us glow. So much so that beauty lovers are no longer excited over new launches — after all, if you own a couple, you're pretty much set. That is until Peridot Cosmetics' Loose Gemstone Highlighter came around.
These compact highlighters are different than all the rest thanks to their novelty. They don't just bank on offering beautiful color or delivering megawatt shine, even though they do. Since beauty enthusiasts have already seen every shade, glitter range, and texture under the sun, they're no longer impressed with new reiterations. But Peridot took that into consideration and brought a new twist to the makeup staple by including gems.
Combining our love of astrology, healing stones, and highlighting, these loose iridescent powders are dusted over tumbled gemstones to make your cheekbones pop. They come in five different color ranges, and will retail for a higher price of $32. But before you wrinkle your nose and call it a gimmick, see just how beautiful they are below.
Vegan and cruelty free, these highlighters look like a chic bohemian-bedroom-accent turned highlighter compact. But do they actually work? YouTube vlogger Laura Lee test drove them for her channel, and she had mixed feelings.
Her first gripe with the product was with the container, where it didn't have the usual filter with holes to make sure the product didn't get everywhere. Since it was a velvet container full of loose pigments, a cloud of product would plume out every time she opened and closed it.
Be that as it may, once she put the actual product on, she freaked out. It was bright and definitely brought the promised glow. "My heart is melting, these are amazing," she shared as she moved her face from side to side, letting us see how the light caught the different angles.
She then went on to test drive each of the colors, but she did warn viewers that the powder was messy, where she was breathing it in and it was getting into her hair. But if you're after unspeakable shine, then it might be worth putting up with the extra dust. At one point she said the the glow was so intense that it looked like a glazed donut.
The only drawback for her was the price, where she thought that it was a bit steep considering how the packaging was velvet wrapped cardboard and the crystals weren't real.
But if that glow has you hooked, the the crystal highlighter comes out in Summer of 2018 and you can pre-order the loose powders now. Prepare to make this the glowiest summer yet