Perms Are Making A Comeback & You May Actually Want One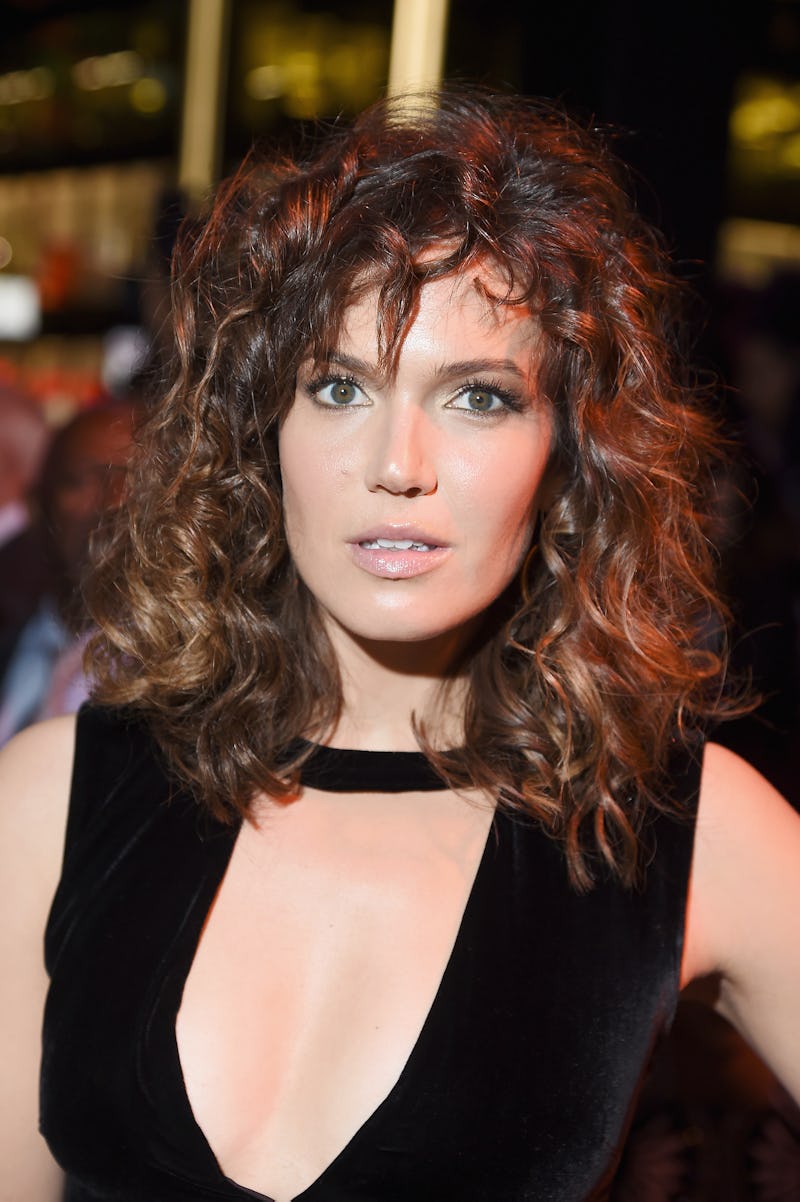 Michael Loccisano/Getty Images Entertainment/Getty Images
Whoever said that all great trends eventually come back into style was not lying. According to InStyle, perms are making a comeback — but this time they're better than ever. Believe it or not, there's a way to embrace the once forgotten hair trend any way you'd like. Once you hear all the benefits of a perm hairstyle, you're going to wish you embraced this look sooner.
As the millennial that I am, I only know about perms from what I learned from the two of the most important women — Bad Sandy from Grease and Elle Woods from Legally Blonde. Basically, it can make you feel like a badass and you shouldn't wash it for the first 24 hours.
All jokes aside, the perm has been a favored look by some of the most influential women of the '80s, and now it's here to inspire us all in 2017, too. While the tight curls are typically only achieved by a hairstylist, they're getting a modern makeover — and you don't even have to use chemicals to get it.
"The perms trend back in the '80s had extra volume, tight waves, curly bangs, and lot's [sic] of hairspray paired with a scrunchy or headband," Matrix celebrity stylist George Papanikolas tells InStyle. "Back in the '80s the perm looked frizzier with lot's [sic] of back combing."
Forget everything you know about the hairstyle, though. According to the hair stylist, there are tons of different ways to embrace the modern perm. Everyone from Blake Lively to Kim Kardashian have rocked the style as of late, and they didn't have to chemically "perm" their hair to achieve the look. Apparently, it's all about natural curls — no matter how loose or wavy the curls.
"It's a great look to get an air-dried finish and a great way to give straight hair a soft bend and movement without additional heat and styling time," Papanikolas told InStyle. "There are also modern techniques where it can be straighter at the top half with the bend in the hair starting at the mid length and ends. The other big change is using a larger rod to create a loose, soft bend in the hair. We've also seen a big shift away from the over styled curling iron waves to a more natural air-dry texture."
It's all about embracing the trend how you want to. Whether that means wavy hair or tight curls like the ones who came before us, it's all up to you, because the 21st century is a beautiful thing.
Owning your natural look isn't the only benefit of the perm, either. Letting hair dry naturally and embracing the natural wave helps prevent heat damage. Say goodbye to hours of curling and blowdrying, because doing nothing is actually in. It doesn't get much easier than this.
Natural hair is always in season. But this new perm trend is the perfect way to experiment with your natural style and save your hair from damage all at the same time. You can make your own rules — as it should be.
This trend is much more than just a way to look good. It's all about growing confidence in your natural hair. Who knew that a comeback style could be so powerful?
Whether you're heading to the hair salon for those tight-wired curls or just waking up and embracing your natural 'do, there's literally no way to mess this hair trend up. Or, you know, you can decided to keep doing your own thing. Because that's the best thing about trends — they might come and go throughout the year, but they're not permanent.
After all, even a professionally done perm will eventually fade.