Sorry, Peter Fans — Why This 'Bachelorette' Favorite Probably Won't Be On 'The Bachelor'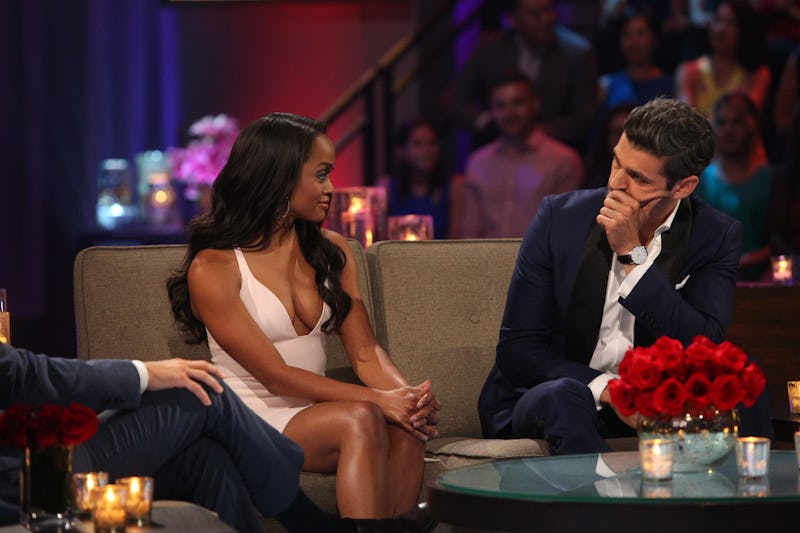 ABC/Paul Hebert
The internet has been crying since Peter Kraus had a devastating loss to Bryan Abasolo on The Bachelorette finale Monday night. And even the trending #TeamPeter hashtag on Twitter can't convince the contestant to consider being the next leading man of The Bachelor right now. According to The Hollywood Reporter, Kraus opened up just after the finale about the emotional turmoil of his journey with Rachel Lindsay, and their heart-wrenching reunion on After the Final Rose. Not only has Kraus been through a lot, but he's seen Lindsay go through even more, which is why it makes total sense that he'd want to bow out of the show's spotlight for a bit.
The next bachelor reportedly won't be revealed until after this summer's season of Bachelor in Paradise runs its course. And fans are holding out for the dreamy 31-year-old to take the stage next season. But they shouldn't hold their breath for Kraus' return. And further, they should respect his decision even if he did win their hearts.
During the finale Monday night, viewers cheered for their fan-favorite pick and applauded him for keeping it real about not feeling quite ready to propose after just a few weeks of knowing Lindsay. He's keeping his honesty strong when revealing his thoughts about being the next bachelor.
Kraus said he doesn't know if he's up to the challenge and pressure of starring in the highly-publicized series. "You are the face of a franchise. The face of an entire population of people who love the show and that's hard," he said. Making rash decisions or taking on more than he can handle clearly isn't Kraus' speed. Unfortunately, his uncertainty is what also costed him from ultimately winning Lindsay's heart, as she was clear about wanting a proposal.
The internet should respect Kraus for his genuine outlook and his need to go home and take a break. If he wanted the fame and the attention by being the next bachelor — he could probably have it. But that's clearly not his intention. Not to mention, the intense interaction between him and Lindsay in Monday night's after show was an emotional, raw, and publicized experience. In the interview, Kraus revealed how isolated and attacked he felt during the show, which he probably wouldn't have gone to if it wasn't for his contract.
Although Lindsay ruffled some feathers by boasting about "living [her] best life" to Kraus' face during the special, he's moving forward while clearly still heartbroken. "I do not blame her for anything. I do not hold her against her for it," he told reporters.
His attitude, kind-hearted nature, and refreshing authenticity in dealing with all of this will only make fans wish for him to be the bachelor even more. But while he's back home and processing all of the Bachelorette craziness, hopefully fans will still enjoy watching him from the comfortable distance of Instagram.