Cynthia Bailey's New House Is Super Chill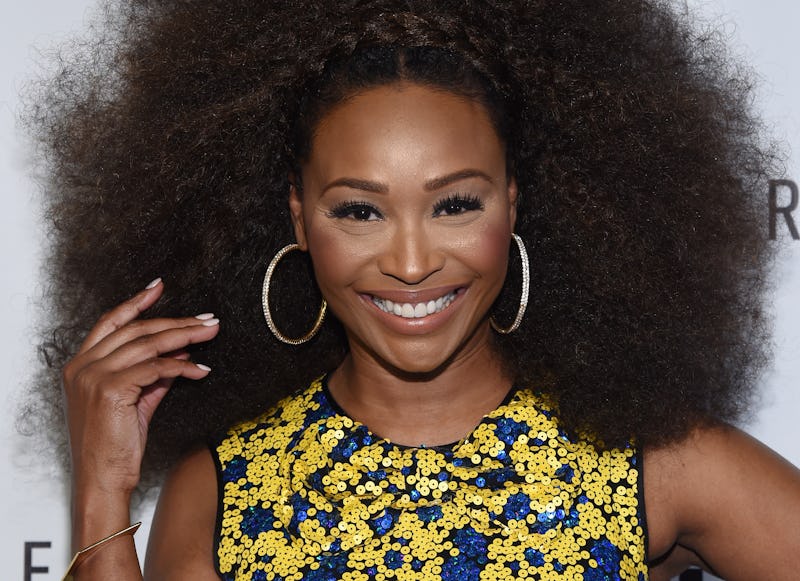 Ethan Miller/Getty Images Entertainment/Getty Images
Forget about Moore Manor and Chateau Shereé, because these photos of Cynthia Bailey's lake house prove this Real Housewives of Atlanta star's crib is the place to be. After splitting from her husband, Peter Thomas, Bailey officially moved out of the townhouse they shared together and bought her own place, which has a lake as its backyard. It's as fabulous and tranquil as it sounds.
Like Kenya Moore and Shereé Whitfield's highly-discussed homes, Bailey has also come up with a name for everyone to call her new home. As she told Bravo's The Daily Dish in December 2016, "I named my new lake home Lake Bailey." So who named their home best? Bailey, Moore, or Whitfield? I'm pretty sure that needs to be Andy Cohen's next poll question on Watch What Happens Live.
Per the former model, Lake Bailey has a lot of meaning for her. "It is my early birthday gift to myself," she said. "Lake Bailey is my sanctuary. My peace. This is the first time in a long time that I did something that was a 100 percent for me. I am in love!"
I can't blame her for being "in love," either. After you take a gander at the following photos, you'll probably fall in love with Lake Bailey, too.
Just A Glimpse
The perfect backdrop.
The Living Area
Cozy, but open.
All The Trees
The perfect place to have a drink and relax, don't you think?
It's All About Peace
Clearly, this is her peaceful place.
A Tub With A View
Give me now.
The Walk To The Dock
This really does make for a "lovely day."
The Backyard
Pure perfection.
Nature Sounds
I could listen to that all day.
The Dock
Also, take note of the hammock.
All The Geese
The best neighbors ever.
The Only Place To Dance
And that porch looks relaxing, too.
Yeah, Cynthia certainly lucked out with Lake Bailey.