Photos Of Matilda Ledger Are Private. Period.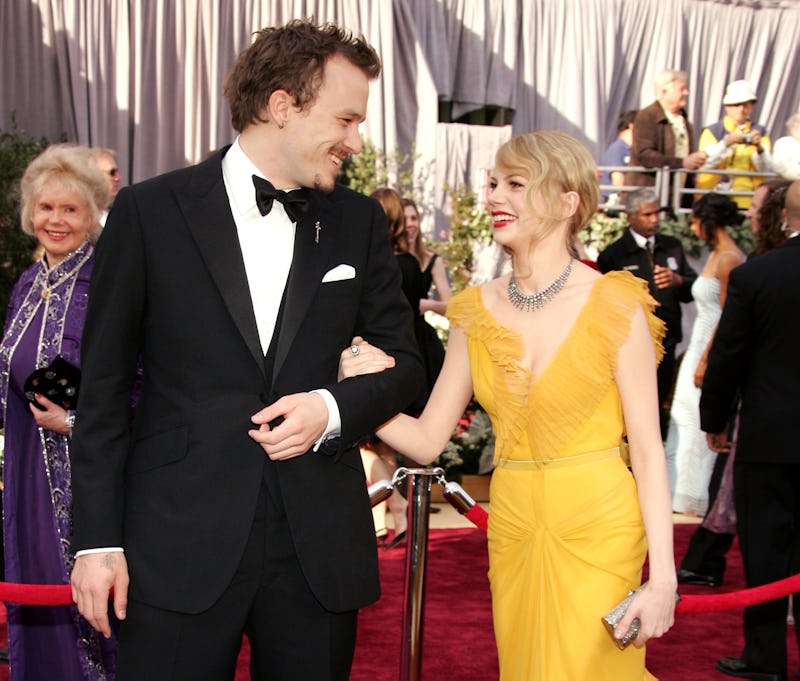 Frazer Harrison/Getty Images Entertainment/Getty Images
As a society, we've become pretty used to posting every little thing about our lives on social media, even if it includes our kids. Yet while we get to choose what photos of our kids get shared with the worlds, celebrities often don't, as paparazzi take snaps of famous stars' children without their permission. This practice is wrong and harmful; celebs might expect the in-your-face flash here and there, but their children deserve to have normal lives. So while fans watching the new documentary I am Heath Ledger might be disappointed there aren't many photos of Ledger and Michelle Williams' daughter Matilda in the movie, understand that photos of Matilda Ledger are private — and that this is for her own safety, and the well-being of her family.
It was nine years ago when Heath tragically passed away, leaving Williams alone to raise their daughter. After the actor's passing, Williams asked for privacy, and in the years since, she's maintained this desire. While continuing her career as an actor, she's been able to give Matilda a sense of privacy, by not releasing photos of the child to the public. The duo even left their Brooklyn home to live in the country for six years, until they were ready to get back into the city, according to an interview Williams gave the New York Post.
Williams clearly has Matilda's best interests at heart. Kids of famous people don't sign up for that life, and they deserve to have as normal childhoods as possible. Williams has made sure of this, and in I am Heath Ledger, neither she nor Matilda give interviews, showcasing their desire for privacy. Kids like Matilda shouldn't be forced to be in the public, and it's so good that Williams has chosen to help her lead a private life away from the cameras.