Peta & Maks From 'DWTS' Have The Cutest Baby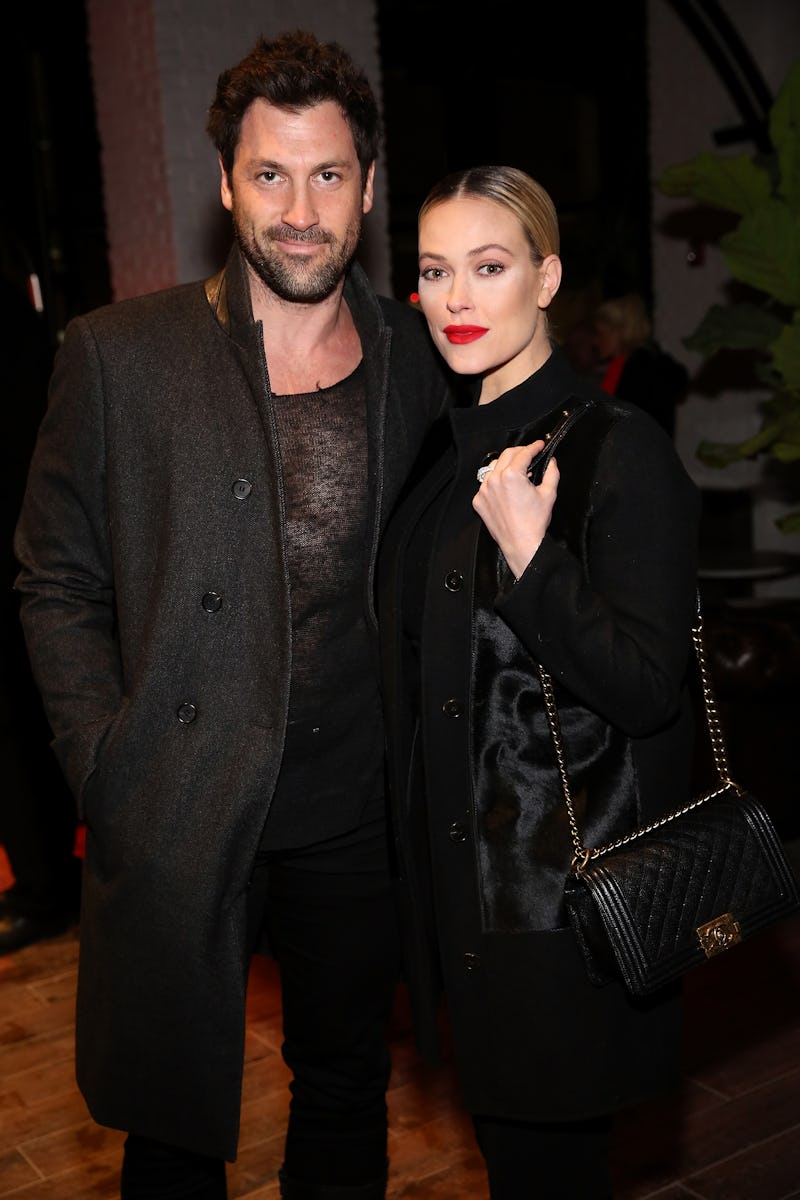 Monica Schipper/Getty Images Entertainment/Getty Images
Showmances have always been a huge part of Dancing with the Stars' DNA, but there's real romance mixed in there as well: After years of on-again off-again drama, longtime pros Peta Murgatroyd and Maksim Chmerkovskiy recently got engaged — and had their first child together, Shai Aleksander. Speaking of which, have you seen photos of Peta and Maks' baby Shai yet? So cute — in fact, all three of them make for quite the adorable little family unit. And luckily for fans of the duo turned trio, the returning DWTS pros have made it pretty easy to find pics of their progeny, since they both post about him quite frequently across their various well-followed social media accounts.
Shai Aleksander (whose first name means "gift" in Hebrew, and whose middle name references his paternal grandfather) was born on Feb. 22, so he's still quite young — but he's already had a busy few months. He's appeared on Good Morning America, posed for photoshoots with his parents, and he recently made his first trip to the ballroom alongside his mother and her DWTS Season 24 partner Nick Viall (who you may or may not recognize from a little ABC show called The Bachelor).
At any rate, his parents have been very demonstrative of their love, both in terms of social media and otherwise. "I'm gonna be one of those moms that, I think, is gonna be very proud and shows him off, because I show him to everybody ... Every time we meet somebody — 'Have you seen my son?'" joked Murgatroyd to US Weekly.
For his part, Chmerkovskiy is on the same page. When speaking of a fever scare that resulted in a trip to the ER in on ABC News, he said, "I'm such an overprotective, over-thinking, over-planning type of person. [But] you can't foresee some things; you can try your best."
He also said quite sweetly, "I had a very clear vision of how I want to become a father and that's exactly what I'm living now ... Peta and I were talking about this before — like we dreamt this and now this is happening."
All in all, Maks, Peta, and Shai are totally #familygoals, right?