Upside Down Makeup Is A Thing Now & It's Way Easier Than You Think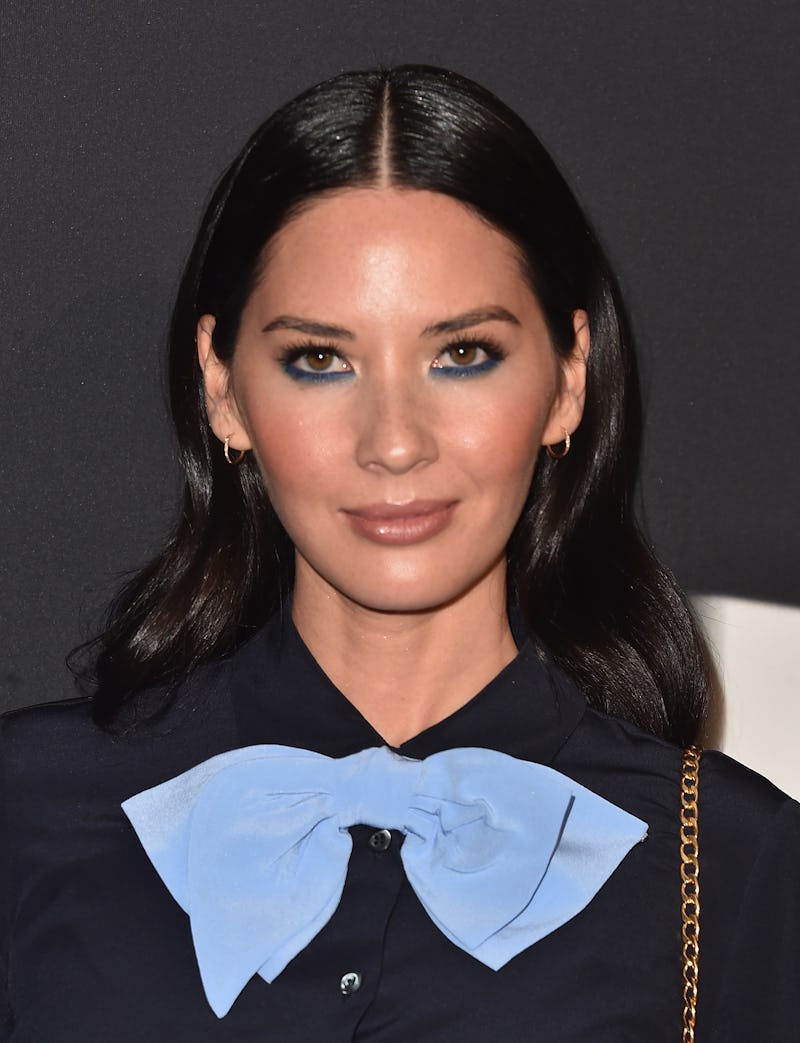 Alberto E. Rodriguez/Getty Images Entertainment/Getty Images
There are tons of different celebrity makeup trends out there. Every time another A-lister walks the red carpet, there's another product to buy or makeup look to try. Thankfully, this one is easier than ever. The upside-down eye look is the latest celebrity trend to try. Ready for the best part? You already have everything you need in your makeup bag. Here's everything you need to know to nail the look, according to a professional makeup artist.
You know when you're in a hurry and accidentally smudge out your lower lash line too much? Well, it just became the newest trend. As you might've already guessed, the upside down trend focusses on the lower lash line instead of the top. Whether you're looking to add some color or smoke out your everyday shadow, this trend is all about being bold.
"The upside down makeup trend is a new take on the 'reverse smokey eye' or 'drop eyeshadow.' Instead of the focus being on the lid and crease of the eye, a pop of color is concentrated on the lower lash line," says Kelli J. Bartlett, Glamsquad Director of Artistry. "This creates an unexpected, yet chic look, perfect for experimenting with color."
It turns out that it's pretty easy to recreate too. According to Bartlett, all you have to do is line your inner and lower lash line and smudge the lower lash line with a brush. To increase the colors, add a little bit of shadow to the brush and layer the product on the lash line to lock in the color. It's that simple!
The best part about this trend is that you can easily use high-end of drugstore makeup. Not to mention it looks great with just about every single color. Celebrities love wearing blue, but you could easily tailor the trend to any color that makes your eyes pop the most. Heck, you could even switch it up to make it work for every season.
There's nothing better than a makeup trend that you can nail with items that you already have in your makeup bag. If only all beauty trends were this simple!