Cecile Richards Is Reportedly Leaving Planned Parenthood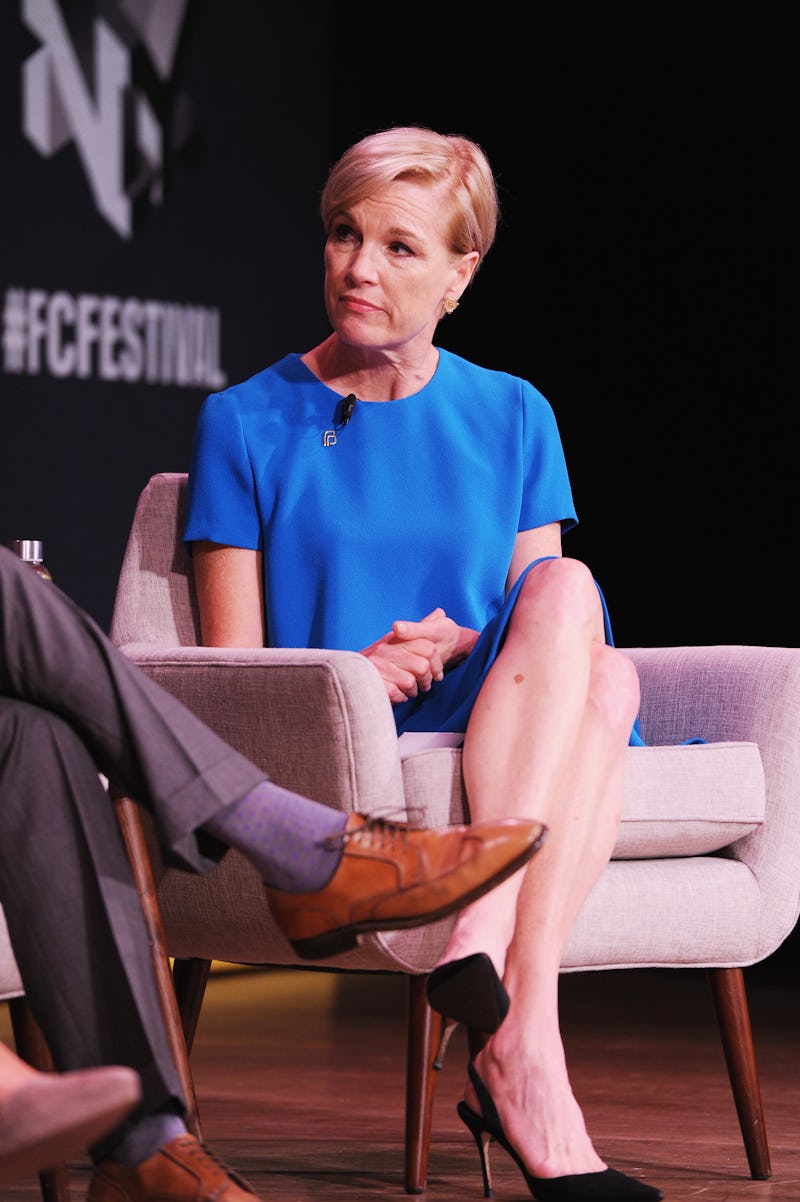 Craig Barritt/Getty Images Entertainment/Getty Images
On Wednesday afternoon, BuzzFeed News reported that Planned Parenthood's Cecile Richards would be stepping down as the organization's president. Richards has spent more than ten years leading Planned Parenthood, and has steered the embattled organization away from the threat of losing federal funding on a number of occasions. Bustle has reached out to Planned Parenthood for comment.
According to BuzzFeed News, Planned Parenthood did not confirm or deny the report, but told the outlet that: "Cecile plans to discuss 2018 and the next steps for Planned Parenthood's future at the upcoming board meeting." This meeting, according to BuzzFeed, is slated for next week.
If Richards were to leave her role as Planned Parenthood president, it's unclear whether she would retain a role at Planned Parenthood, or cut ties entirely. According to BuzzFeed, Richards' first memoir, named Make Trouble, is provisionally planned to hit shelves in April.
BuzzFeed also reports that Richards has informed at least one of Planned Parenthood's board members that she plans to exit the role. It's unclear who would replace Richards, who has been the public face of the organization since taking on the role in 2006.
It's unclear whether Richards would be replaced, or by whom.
In her years at Planned Parenthood, Richards has become a media personality and a recognizable force for change. In particular, she led Planned Parenthood through the "fetal tissue" debacle, in which a now-discredited organization manipulated secret footage to claim that Planned Parenthood profited from selling fetal tissue. Republicans in government sought to cut off funding to the organization, but were ultimately overruled.
Although Richards is not formally in politics, she has a background in the field, having worked for Nancy Pelosi as Pelosi's chief of staff prior to joining Planned Parenthood. Richards' mother, whom Richards has described as her idol, was also the governor of Texas between 1991 and 1995.
For this reason, eager fans of Richards are speculating that she could make a run for politics herself.
Given her ever-increasing public profile over the last several years, it's unlikely that this is Richards' retirement from public life.
Hypothetically, the next gubernatorial election in Texas would be in November of this year.
Richards' reported departure comes at a nerve-wracking time for women's rights advocates in the United States. Just one year into the Trump administration, the Republican-led chambers of Congress have repeatedly sought to undermine women's legal right to a termination. Although Planned Parenthood offers a wide breadth of services, along with the legal right to a termination, it most frequently comes under fire from far-right activists for its staunchly pro-choice stance.