Poetry Audiobooks DO Exist — Here Are 6 Of Our Favorites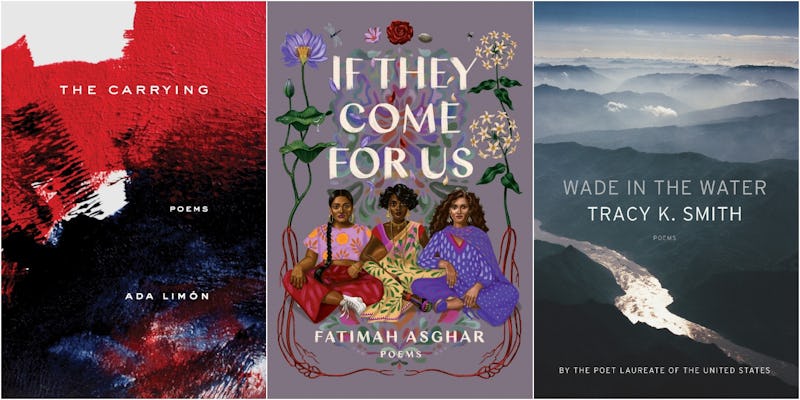 Whether it's fiction or nonfiction, there's a general assumption that most audiobooks are written in prose. But you might not have realized that there are some fantastic poetry audiobooks out there, just waiting for you to listen to them. It's a completely different listening and reading experience, and once you try it, you won't be able to stop.
Most poetry audiobooks are read by the poets themselves. It's a little bit like having a poetry reading, in the privacy of your own home. These performances can be intimate, they can be powerful, and they can certainly be unforgettable. But unlike an IRL poetry reading, you can pause, rewind, and listen to a poem again and again and see how your understanding of the poem changes.
Plus, poetry audiobooks tend to be on the shorter side. Often, they clock in under two hours. This is perfect for people who multi-task while they listen to audiobooks, because you can listen to the entire book in the time that it takes you to clean your room or cook dinner or drive to your mom's holiday dinner. Here are six of my favorite poetry audiobooks, including one novel-in-verse: